The Background Burner will be discontinued on March 2, 2021. Users are able to download their images before the website goes offline and stored images are lost.
If you have a Background Burner Pro Membership:
Log in to the Background Burner homepage: https://burner.bonanza.com/
Click on "Your images"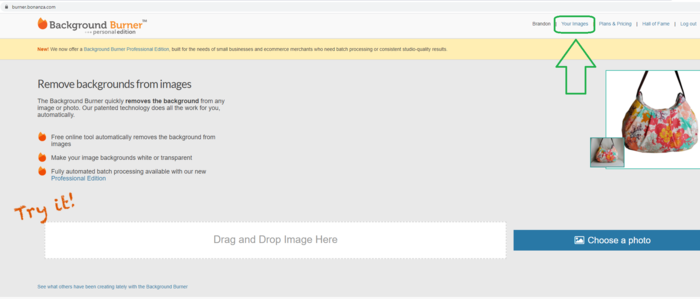 3. Clicking on "Your images" will take you to the upload page. Then click on the "Download results" tab.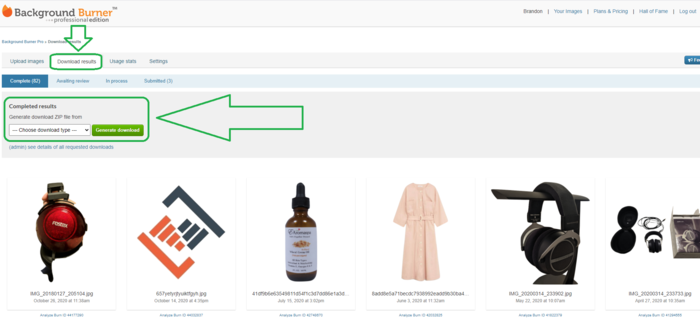 There is the option to use our bulk zip file downloader on this page. (The options for the free users are also available here.) This option is only available for images less than six months old.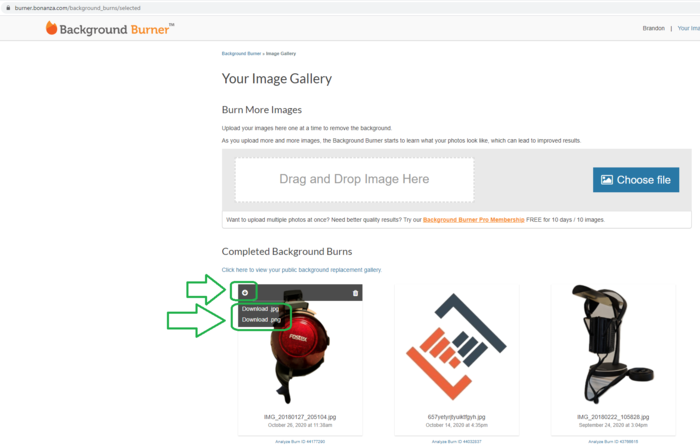 If you used the free version of the Background Burner:
Go to the Background Burner image page: https://burner.bonanza.com/background_burns/selected
Hover your mouse cursor over the upper left corner of any image to see the download options. Images with a transparent background will be in a PNG file type. Those with a white background will be in a JPG file type. Please note that this option WILL NOT WORK for any image that was uploaded over 6 months ago. You can still download images older than 6 months, but you have to right-click on the image thumbnail and save it to your computer, this will download the full-size image with a white background only.
If you have any questions about how to get your burned images downloaded we are available to help. You can contact us at support@bonanza.com. Please supply your username and the email address associated with your account if you have a membership.
If you are looking for a new program to remove the backgrounds from your images, check out these:
Thanks again for using the Background Burner!