To turn off the automatic sync, point your mouse over the "Selling" link in the upper left-hand corner of any page and select "Import from eBay" from the drop-down. Scroll down to the "Current import settings" box and click the button to "Cancel sync." If you see the green "Start your eBay import" button showing, that means the sync has been turned off and the importer will no longer copy new eBay listings to your Bonanza booth.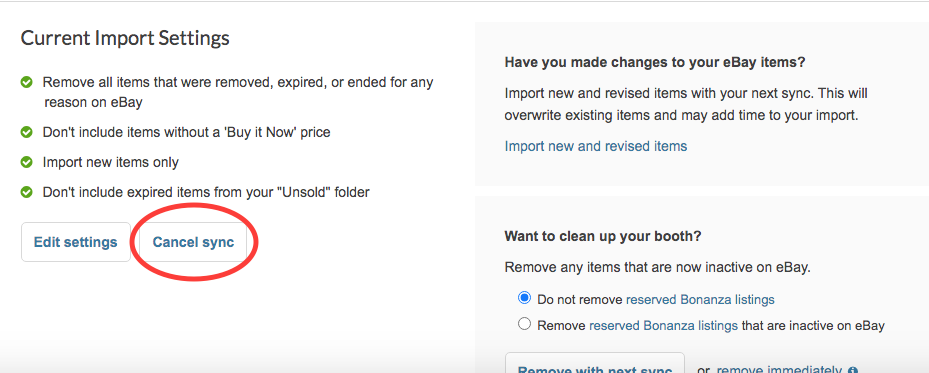 To disconnect completely, you will need to remove the Bonanza application from your third-party authorizations in your eBay account.
In My eBay, click the Account tab, and select the Site Preferences link.
In the General Preferences section, find Third-party authorizations.
Click the Revoke this authorization check box next to the name of the application and apply
You've now successfully disconnected your eBay account from your Bonanza booth.