Sellers have up to 180 days from the date of the transaction to request refunds on the final value fees. You must issue the buyer a refund prior to requesting a refund of final value fees for the canceled transaction.
To request a Final Value Fee refund simply go to your "Selling > Billing statements" page and click into the month the transaction took place.

Click the red "x" next to the order that has been refunded and follow the prompts to request a refund of fees for the transaction.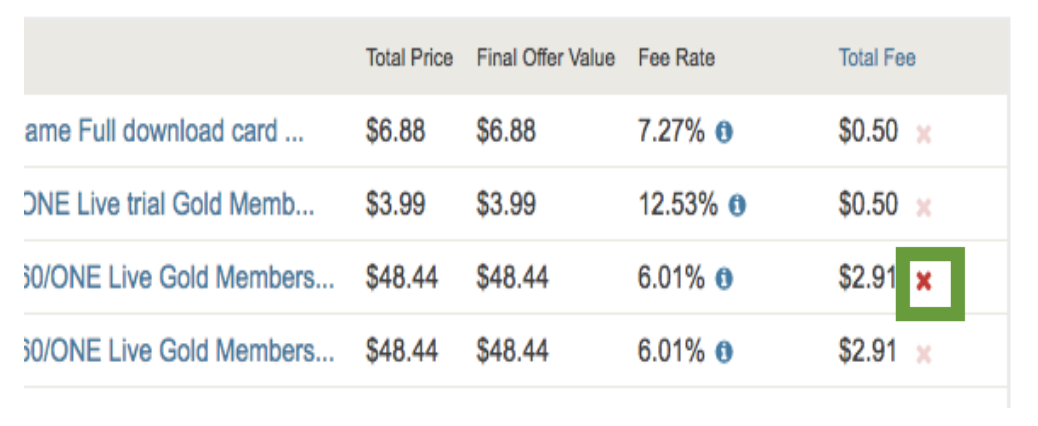 Select the appropriate offer from the drop down. If we are able to confirm the refund to the buyer, you can proceed with submitting your request.
If we are unable to confirm the refund to the buyer for the order in question, you must fill in all required fields, including:
Reason the transaction was refunded
Refund method (PayPal, Stripe, or Amazon Pay)
Refund transaction ID
Screenshot providing visual proof of the refund to the buyer
You can also include additional notes regarding your fee refund request. Fee refunds are typically processed within 7 days.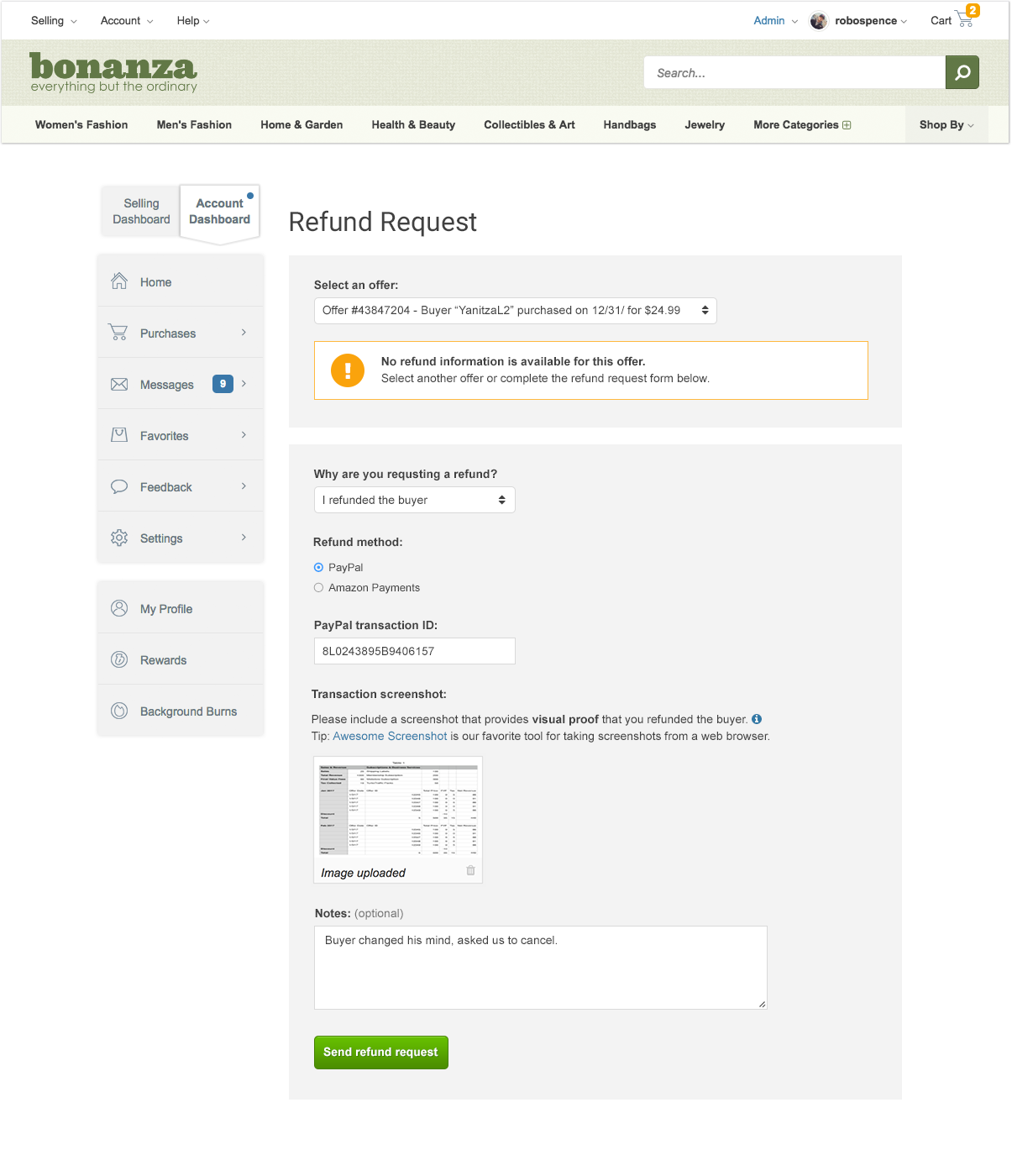 If your seller fees have already been paid for the month:
Please contact our world class award winning support team (we're biased) with the transaction ID # and a copy of the refund confirmation to the buyer along with the reason for the refund. Our staff will review and issue the credit to your account, usually within 48 hours. In some cases, we will request more information prior to issuing the credit.
**We reserve the right to deny fee any fee refunds.**
Note that fees of less than $10 will be applied as a credit to your Bonanza billing statement for use toward a future Bonanza bill.
Still need help? Please contact our Support Team.