If you're shopping on Bonanza and aren't able to locate the item you're looking for, you can save your search to receive notifications when items matching your search terms are posted to Bonanza.
Saving a search
Enter your search terms in the site-wide search bar located in the upper right-hand corner of any page and submit your search to find items matching those terms on Bonanza.

Once the search results are returned, you will see filter options located along the left-hand side of the page. Underneath your search term is a link to "Save this search."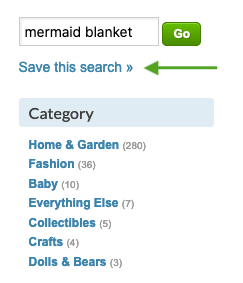 Note that if you are not logged into a Bonanza account, you will be asked to provide your email so we can notify you when new items matching your saved search are added to Bonanza.
Viewing and editing your saved search
To view or edit your saved search, visit your Account Dashboard. Scroll down to the "Saved Searches" section below your Recent Purchases and Recent Shopping.
To view results of your saved search, click on the image icon to be redirected to site search results.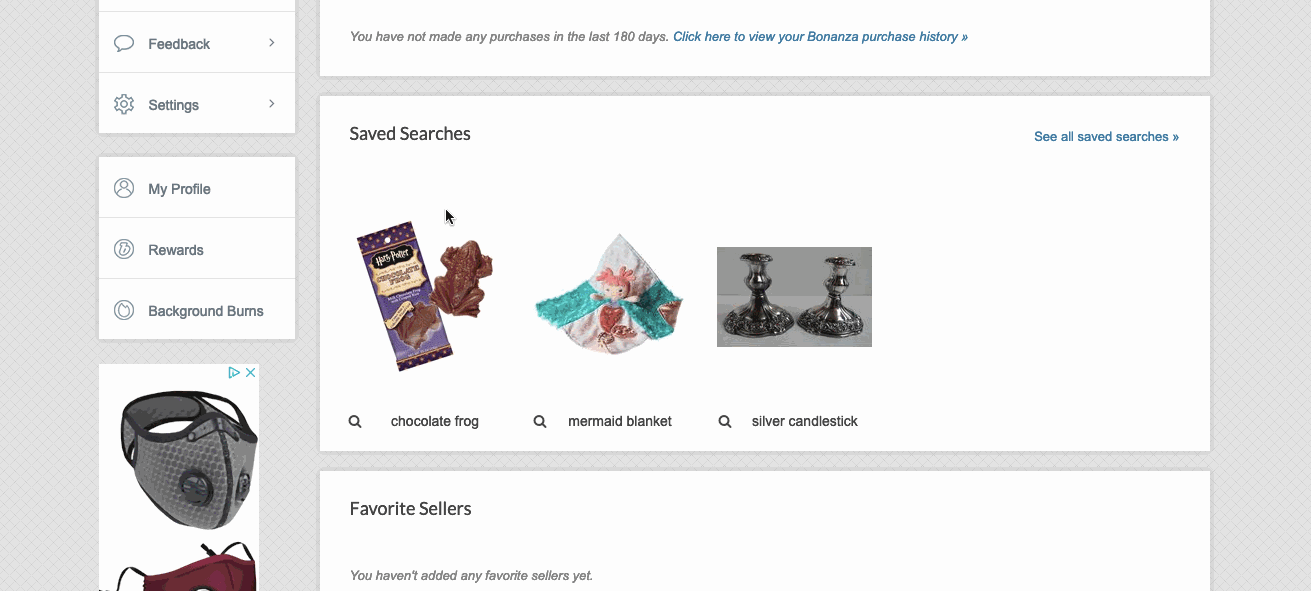 If you have more than 3 saved searches, or if you want to edit any of your existing saved searches, click the "See all saved searches" link in the top-right section of the Saved Searches box header.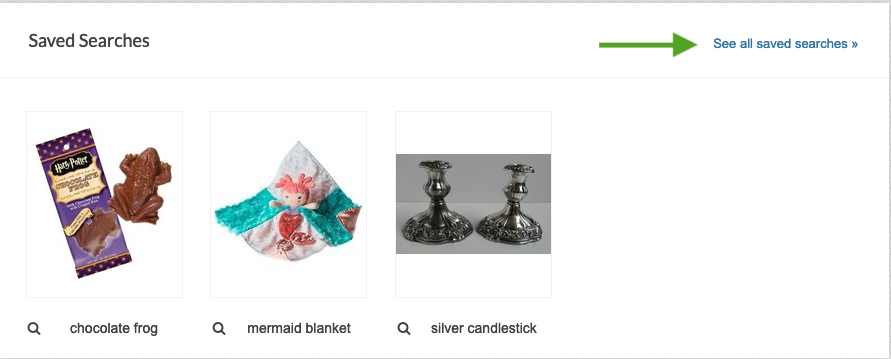 To edit or delete a saved search, click the associated link next to the title of your saved search.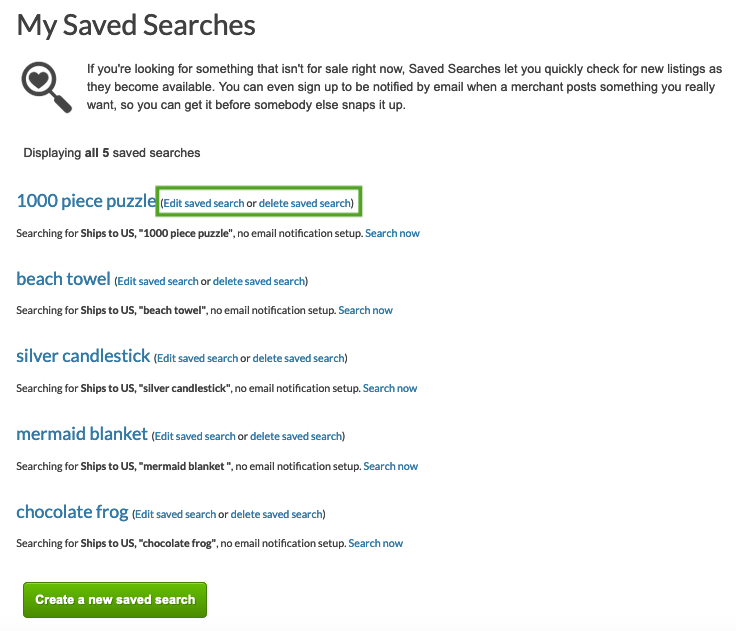 Editing the search will allow you to narrow down the results based on the search criteria you specify. The fields you can edit include:
Name of saved search (so you can easily identify it later)
What you are searching for

Specify whether or not to search the item title only

Site category

E.g, "Toys & hobbies >> Puzzles >> Contemporary Puzzles >> Jigsaw"

Item traits (if applicable)

E.g, "Condition > New"

Note that you must select a site category in order to specify item traits

Restrictions

Specify minimum number of seller ratings
Specify minimum quantity in-stock
Specify whether or not to search listing descriptions in addition to title
Only include listings with Free Shipping
Specify the location items can be shipped to
Specify the location items are shipped from
Estimated delivery time
Last time seller was active on Bonanza

How often we should notify you of matching results

Choose between daily or weekly email notifications
Once you've finished editing your saved search, click the green "Update" button at the bottom of the page to save your changes.
Managing saved search notifications
You can manage how often you receive email notifications for your saved searches by editing your saved search (see the section above) or through the notification settings in your account.
Hover your mouse over the "Account" link in the upper left-hand corner of any page and select "Account settings" from the drop-down, then click on the "My Notifications" tab in the navigation toolbar.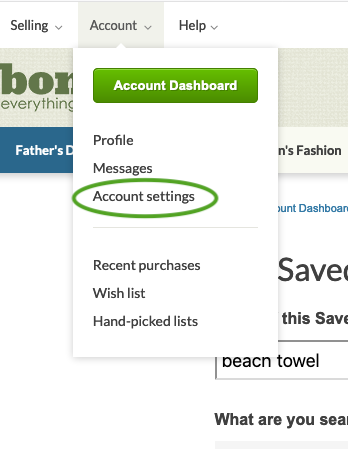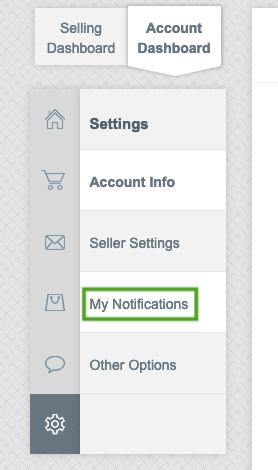 Scroll down to the "Saved Searches" section, then choose between "daily," "weekly," or "never" to determine how often Bonanza emails you about newly added items matching your saved search criteria.
Pro tip: Interested in immediate saved search results? Visit your rewards page and redeem your tokens to get email notifications immediately when a new item matches your search criteria!