While your Webstore is automatically published as a subdomain on Bonanza, we do recommend getting your own domain name. This can give shoppers more confidence in your brand, and is required if you wish to advertise your Webstore listings on Google Shopping.
If you don't have a domain name, you can claim one through Bonanza and get it free for the first year of your Webstore subscription. See full terms below.
Finding and claiming a domain
You can set up a domain from the Webstore Basic settings tab.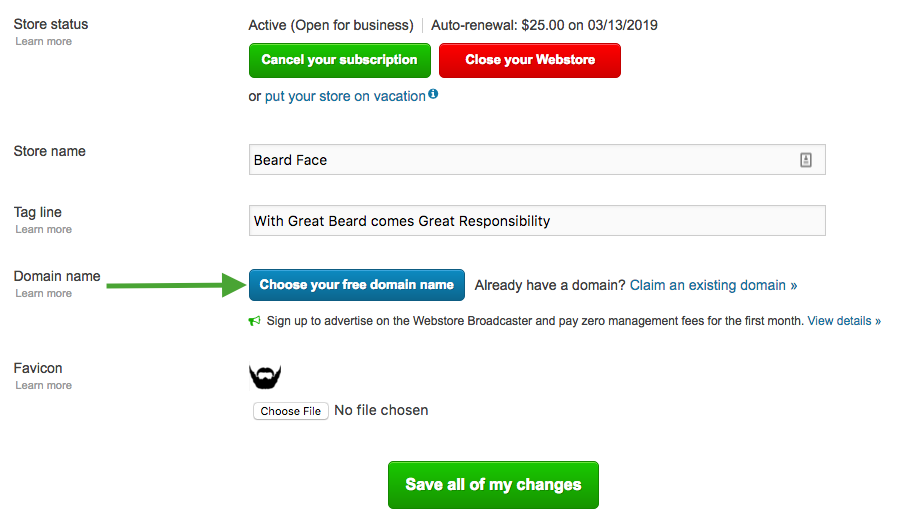 While searching for a domain name you may have to try a few different options before you find one that that is available. Note the following:
Only .com and .net addresses can be registered through Bonanza
Domains cannot contain the word "Bonanza."
When you have found an available domain name that you want to use, proceed with registering it.
Once your domain is set up you will be able to view your Webstore at the URL you registered. Please note that it can take up to 24 hours to install your SSL and you may see a security warning if you view your store before the installation is finished.
Changing domains
If you want to change your domain, you can do so from the Webstore Basic settings page. Any additional domains purchased through Bonanza will not be eligible for a free year. The annual $35.00 rate will apply.
You can also switch to a domain hosted by a third-party provider. View our instructions for using a third-party provider.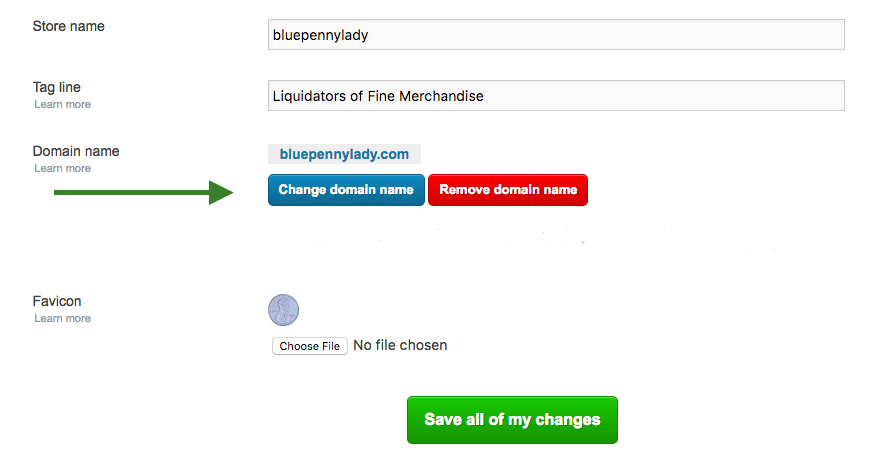 Changing the domain can cause the Webstore to go down for up to 24 hours.
Domain pricing and transfer policy
Sellers are eligible for one free domain for the first year, provided the Webstore stays open for at least one month. If you claim a domain and then cancel the Webstore in the first month, $25.00 is non-refundable.
After the first year, the annual price for your domain will be $35.00 per year. Any additional domains that you purchase through Bonanza will also cost $35.00 for the first year.
The domain provider, Namecheap, requires that you keep any claimed domains associated with your Webstore for at least 60 days. After this period, you're free to transfer the domain to your own domain registrar. Contact Customer Support and we'll help you unlock the domain.