US-based buyers who checked out using PayPal as the payment processor can now file disputes in Bonanza's new Order Resolution Portal for items that were never received or orders that were significantly not as described. In order to open a PayPal dispute on Bonanza, your purchase must be associated with an existing PayPal account. If you checked out as a guest on PayPal by entering your debit or credit card directly, you must upgrade to a PayPal account.
How to Upgrade your Guest Checkout Payment to a PayPal Account
Locate the payment confirmation email you received from PayPal when you completed your purchase, and click the "Create a PayPal Account" button at the bottom of the confirmation email.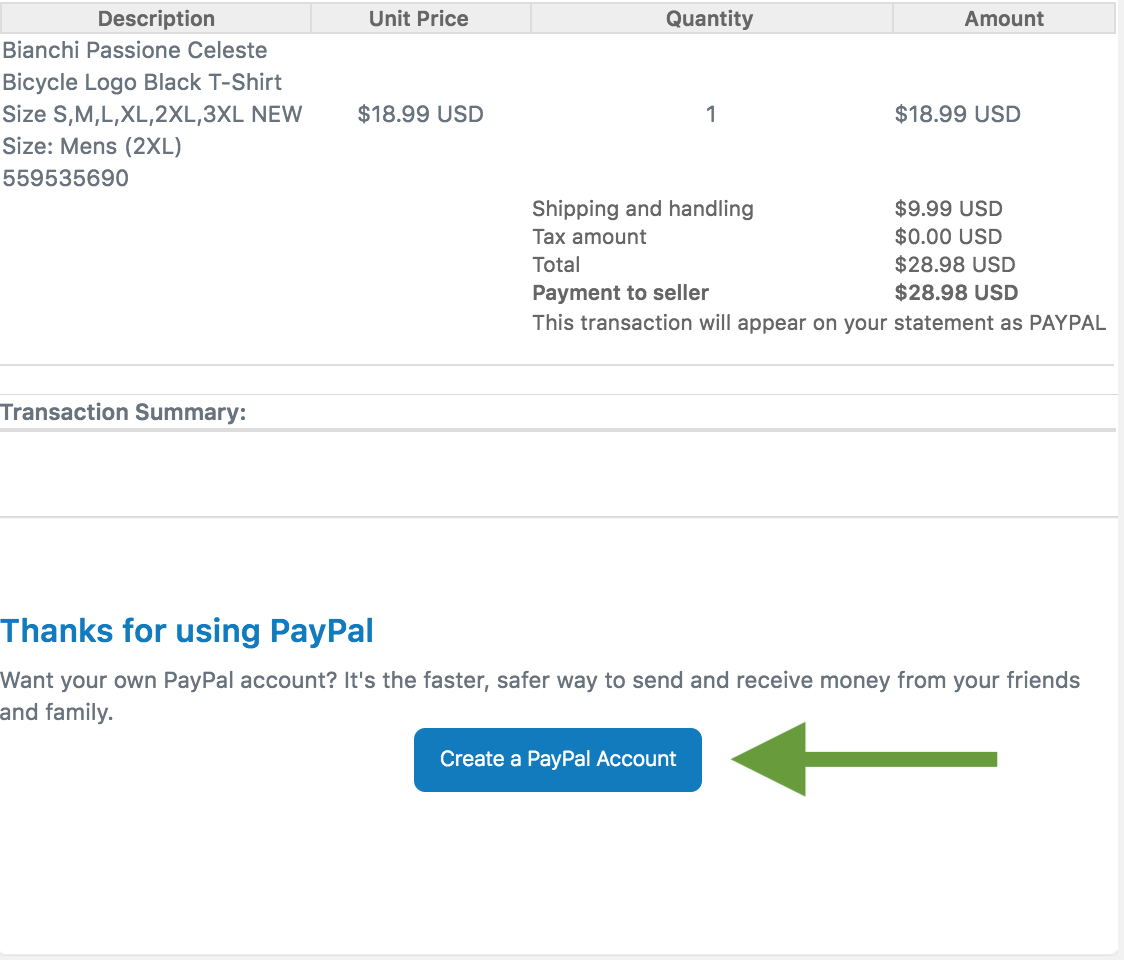 If you no longer have the PayPal confirmation email, you can contact PayPal directly for assistance filing a dispute. We recommend providing the PayPal representative with the phone number or debit/credit card number you entered on PayPal when completing checkout.