Bonanza has partnered with Consumer Priority Service (CPS) to offer buyers the option to purchase warranties for certain new and used items in eligible categories. The warranty acts as an upgrade to your existing manufacturer's warranty. A CPS Warranty offers benefits that aren't offered by manufacturers like accidental damage & free shipping.
What items are eligible for a CPS warranty?
CPS offers warranty options for items in certain categories. You can visit the CPS homepage and hover over the "Protection Coverage" link in the top-left corner of the page to see the types of items CPS provides warranties for.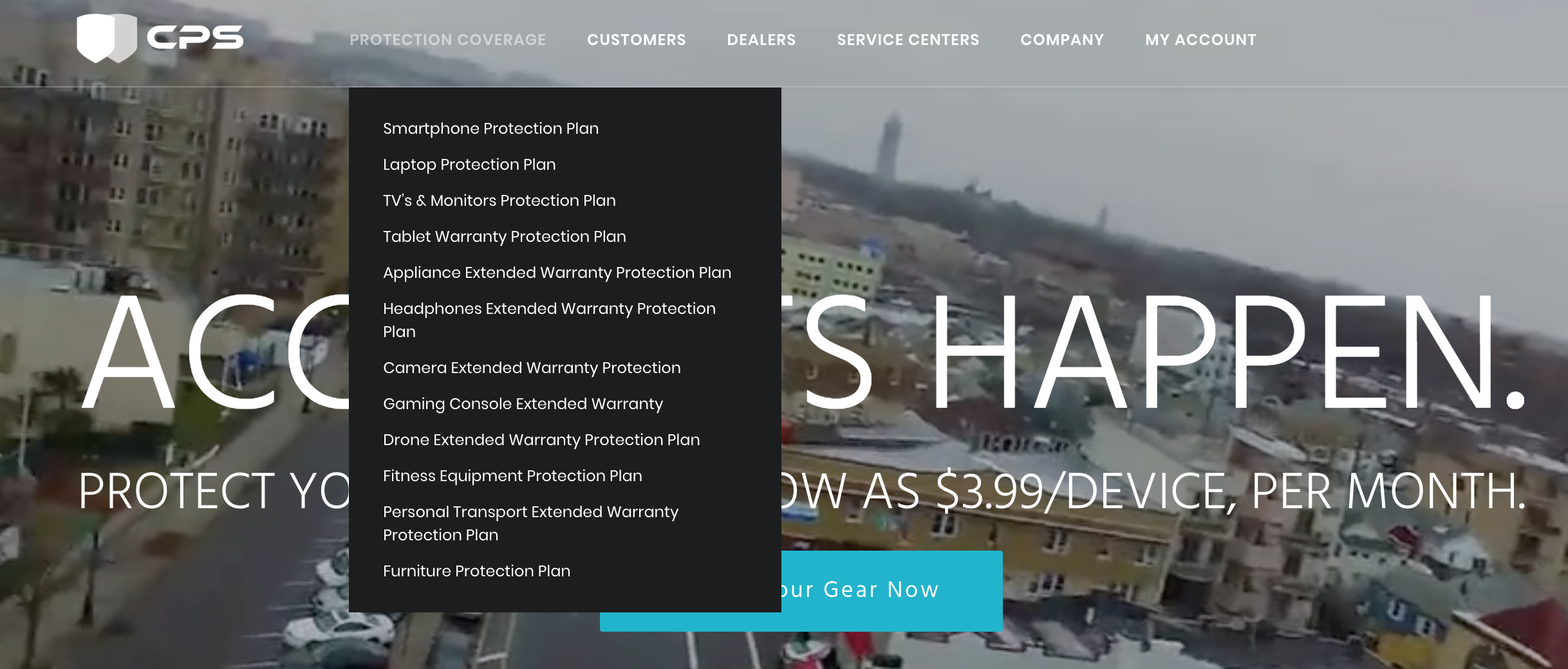 How can I add a CPS warranty to my purchase?
Once you add an eligible item to your cart, you will be directed to a landing page allowing you to view and select your preferred CPS warranty plan. Both your item and warranty can be paid for in a single transaction using PayPal as the payment processor.

Don't have a PayPal account? No worries! You can complete checkout as a guest on PayPal by entering your credit or debit card number directly - no PayPal account required.
What types of warranties are available through CPS?
CPS offers two warranty options: a Replacement Plan and a Repair Plan. A Replacement Plan is available for products under $150. If the product fails, CPS will reimburse you for the amount you paid for the product, minus shipping and tax. A Repair Plan is available for products over $150 and offers free repair coverage for your product any time during the life of your warranty.
Will I receive a confirmation email for my warranty purchase?
Yes. CPS will email you directly within 24-48 hours after completing your warranty purchase. The email includes details specific to your warranty, including the warranty number, coverage length, and maximum coverage amount.
How am I covered?
For the Replacement Plan, your coverage provides for a one-time replacement of the covered product. For the Repair Plan, you are covered for a period of up to three years (depending on which plan you purchase). Benefits include parts and labor for required repairs on your product.
Do I need to register my warranty?
Yes. CPS recommends registering your plan within 30 days of your purchase date. You will need the warranty number from your CPS confirmation email. Register your warranty here.
What happens if my product breaks?
You can contact CPS directly to file a claim in three ways:
I have additional questions that weren't answered here.
We recommend reviewing CPS' FAQ or contacting CPS directly.