In October of 2017, Bonanza updated the Broadcaster Fee Structure to make the advertising fee structure more transparent to sellers. One of the changes we made to our fee structure includes increased opportunities for making commission-free sales. Commission-free means that when you make a sale as a result of the below efforts, you won't pay any final value fees (note that the $0.25 transaction fee still applies to commission-free sales). These sales include any sales made to buyers whose last arrival to Bonanza came via one of these three methods:
Driving traffic from a website
One way to make a commission-free sale is by designating a website to drive traffic from. This can be pretty much any website that's not one of our Broadcaster partners (like Google or Bing). When a buyer makes a purchase in your booth as a result of the website you linked to, you will not pay any final value fees.
To designate a website, visit your referral page. Enter the address of a website you own or plan to drive traffic from. This can be almost any website except for Bonanza advertising channels (Google, Bing, Bonanza Affiliates). Click the "Save this website" button to submit.

Using your referral link
Each seller has their own unique referral ID. Add your referral code to the end of the URL for links to your Bonanza booth and items. You can post these links anywhere: your website, online forums, review sites, social media, or emails. Here's a breakdown of a URL with a referral ID:

You pay nothing when buyers click through this link and purchase your items.
Using the Customer Marketing Tool
The Customer Marketing Tool puts customer data directly into your hands. You can use this tool to access the usernames and purchasing history of your past customers to create marketing campaigns that will encourage repeat buyers.
Whether you create a campaign from scratch or use one of our pre-made templates, any sales that are a result of a customer marketing campaign will be free of final value fees.
Here are some ideas for campaigns through the Customer Marketing Tool:
Offer a coupon to buyers who have left negative feedback — it could turn their experience around.
Offer discounts on specific items to buyers who have bought similar items in the past.
Design and create your own loyalty program for your repeat customers by offering coupons to your frequent buyers.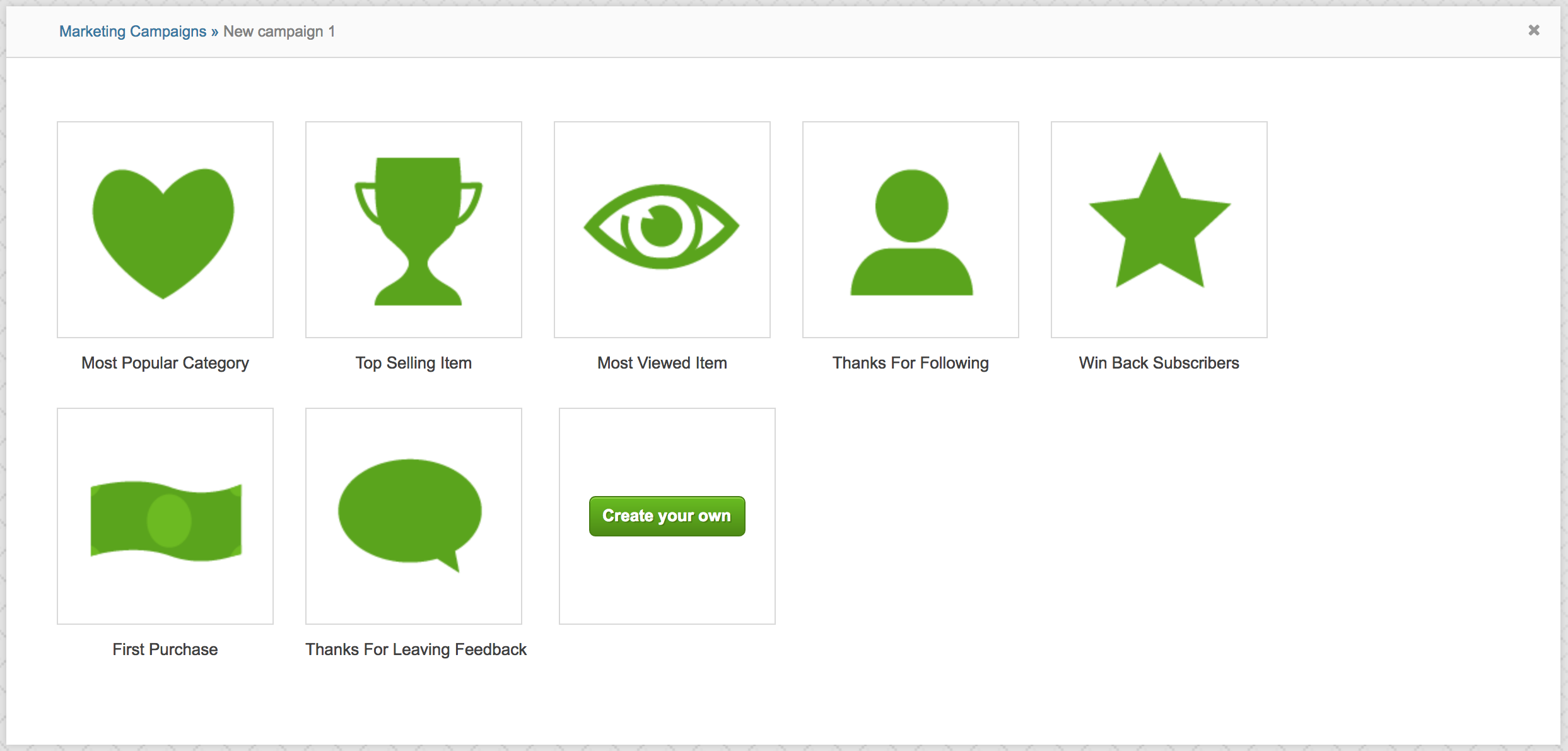 You can learn all about creating these campaigns here.