Your profile is one of the first things a buyer looks at to determine if you're a credible seller. Including a profile picture goes a long way when it comes to encouraging buyers to purchase from your booth. Online shopping can be scary, and buyers want to get a sense of who they're transacting with before committing to a purchase. Taking the time to personalize your profile by including a picture relevant to you and your business shows buyers that you're credible, personable, and invested in your business.
Uploading a Profile Picture
Sellers with an active credit card and at least one item posted for sale can edit their profile picture on Bonanza. If you meet the criteria, you can upload a profile picture directly from your profile page. Point your mouse over the "Account" link in the upper left-hand corner of any page and select "Profile" from the drop-down, or click on your Bonanza username in the top-right corner to view your profile page.
On the left side of your profile banner, you will see a link to "Add photo." Click that and select the image from your device's file finder. Square images work best, and the recommended dimensions are 400 x 400 pixels. Once you've selected the file, the image will automatically appear in your profile banner.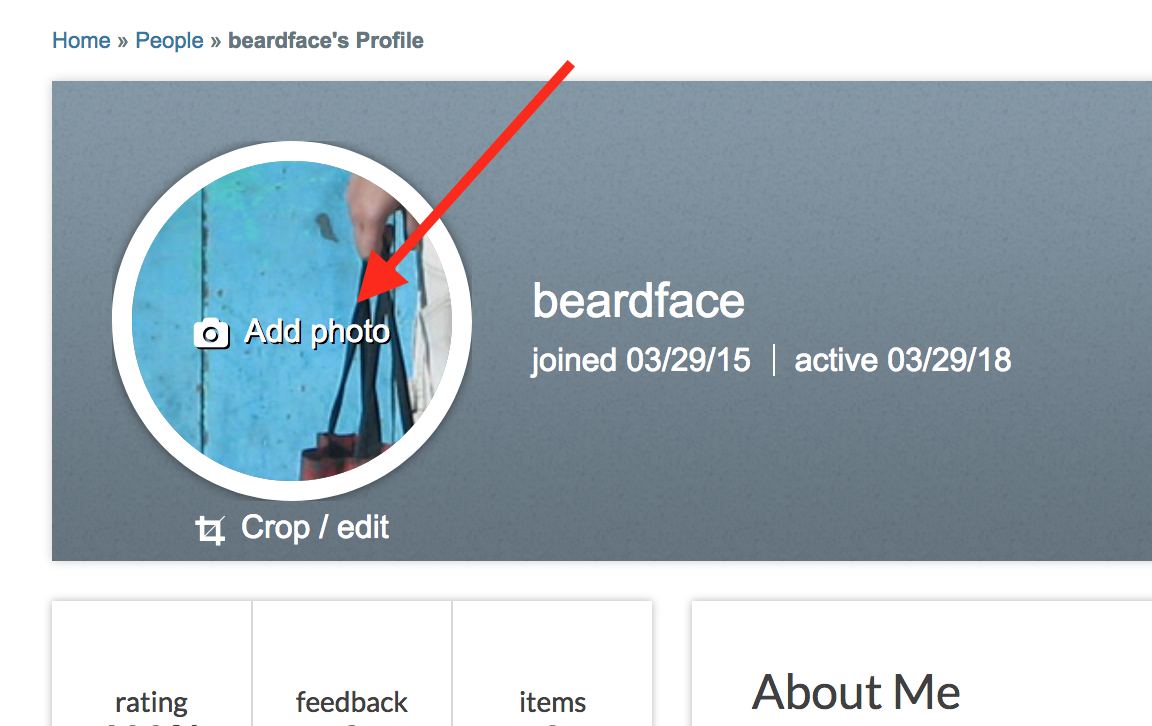 #protip: Not seeing your image in the banner after selecting your file? Try refreshing the page.
You can preview how the image will appear to users who visit your profile by clicking the "Preview your profile" button on the right side of the profile banner.

Editing your Profile Picture
Now that you've uploaded your profile picture, you can crop the image so that it fits snugly in the window. Click the "Crop/edit" link under the profile image to access the image editor.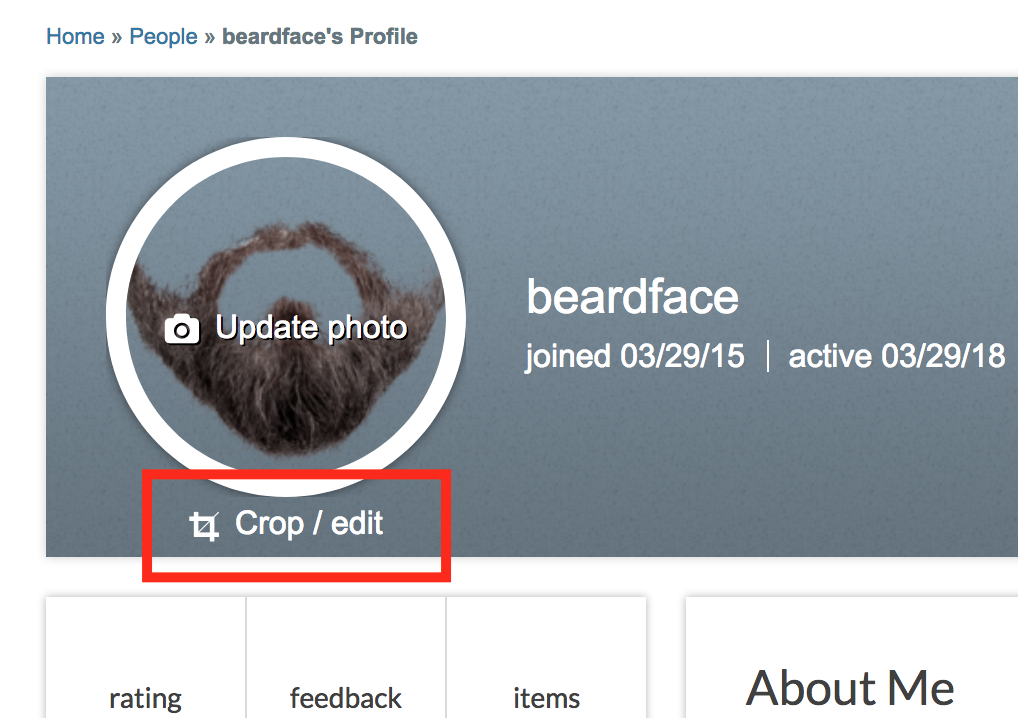 Drag the corners of the cropping box to include only the part of the image you want to be visible to users viewing your profile, then click the "Apply" button. Save the changes to update your image.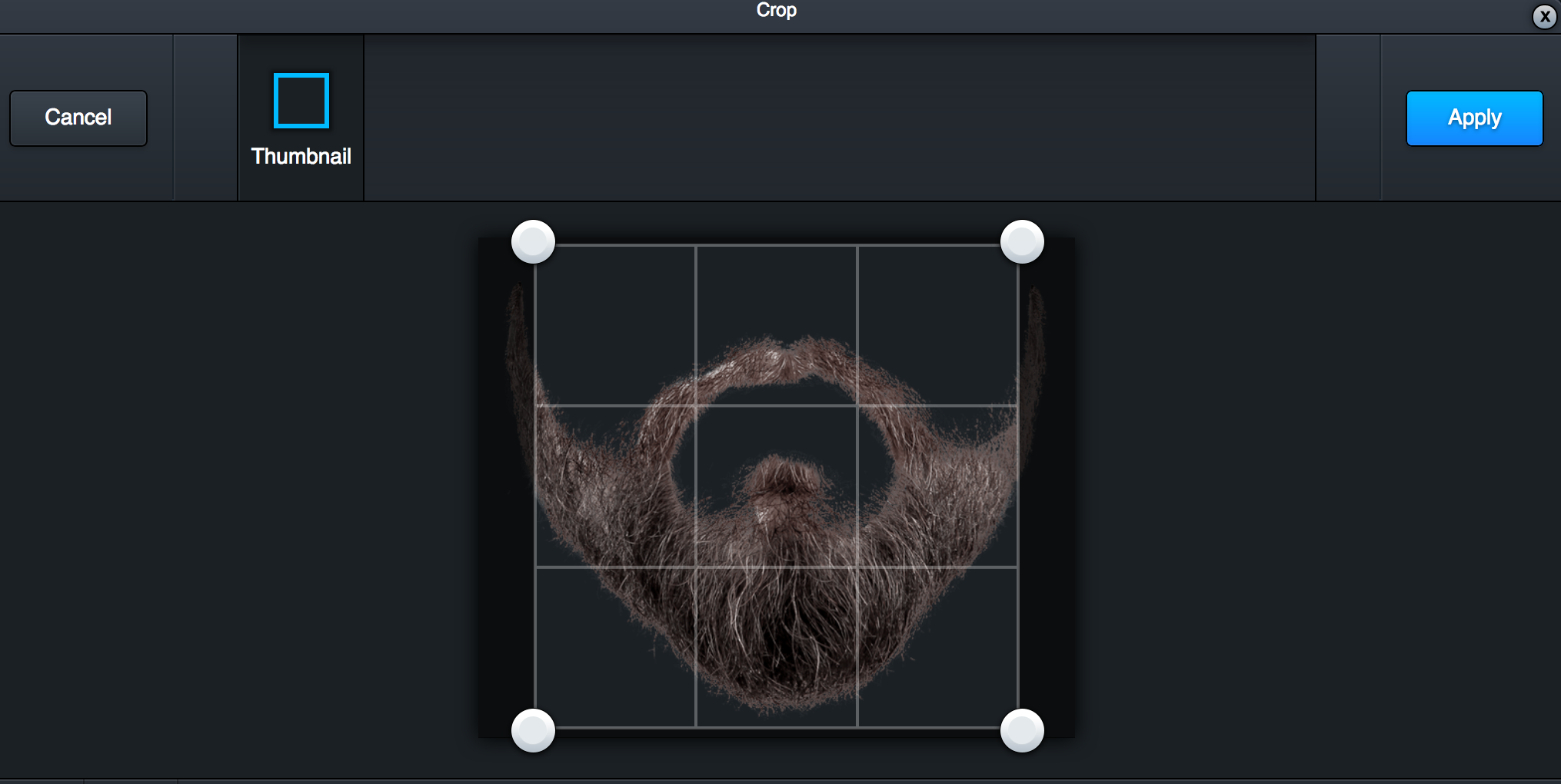 If you'd like to change your profile image, use the "Update photo" link over the current profile image. Select the new image file from your device's file finder and the image will automatically be updated.