A great photo can help your item sell quickly. Online selling is trickier than in-person retail because buyers can't physically see your item before they purchase it. Your item images need to be killer in order to convince buyers to purchase your product. Luckily, perfecting your item images is as easy as 1, 2, 3. The following tips can help keep your photos the best in the business:
Know Your Camera
Take a few test photographs and get a sense for how much lighting you'll need. Or, if you're feeling techy, read the manual and find out how to adjust things like the white balance (this controls the background).
Keep It Steady
Use a tripod or rest your camera on something sturdy; blurry photos can make even diamonds look cheap.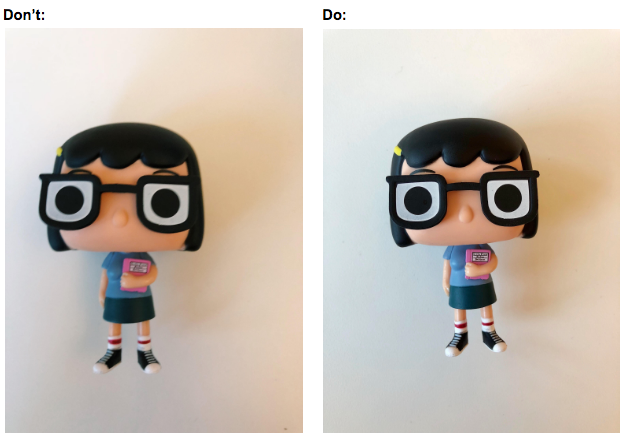 Shoot From Multiple Angles
Customers decide whether or not to purchase your item based on what they can see, so make sure your photos are a complete representation of the item. Providing plenty of images that capture all aspects of your item will increase your chances of making a sale. Up-close photos of item details and unique photo angles can also be refreshing to buyers.
Scale the Size of Your Item
It's import to have an additional item alongside the item you're selling so buyers can see the item's accurate size. For example, if you're selling a chair, you may want to have a dining table in the background to show the actual size of the chair. The photo below uses sunglasses as a scale to display the overall size of the figure.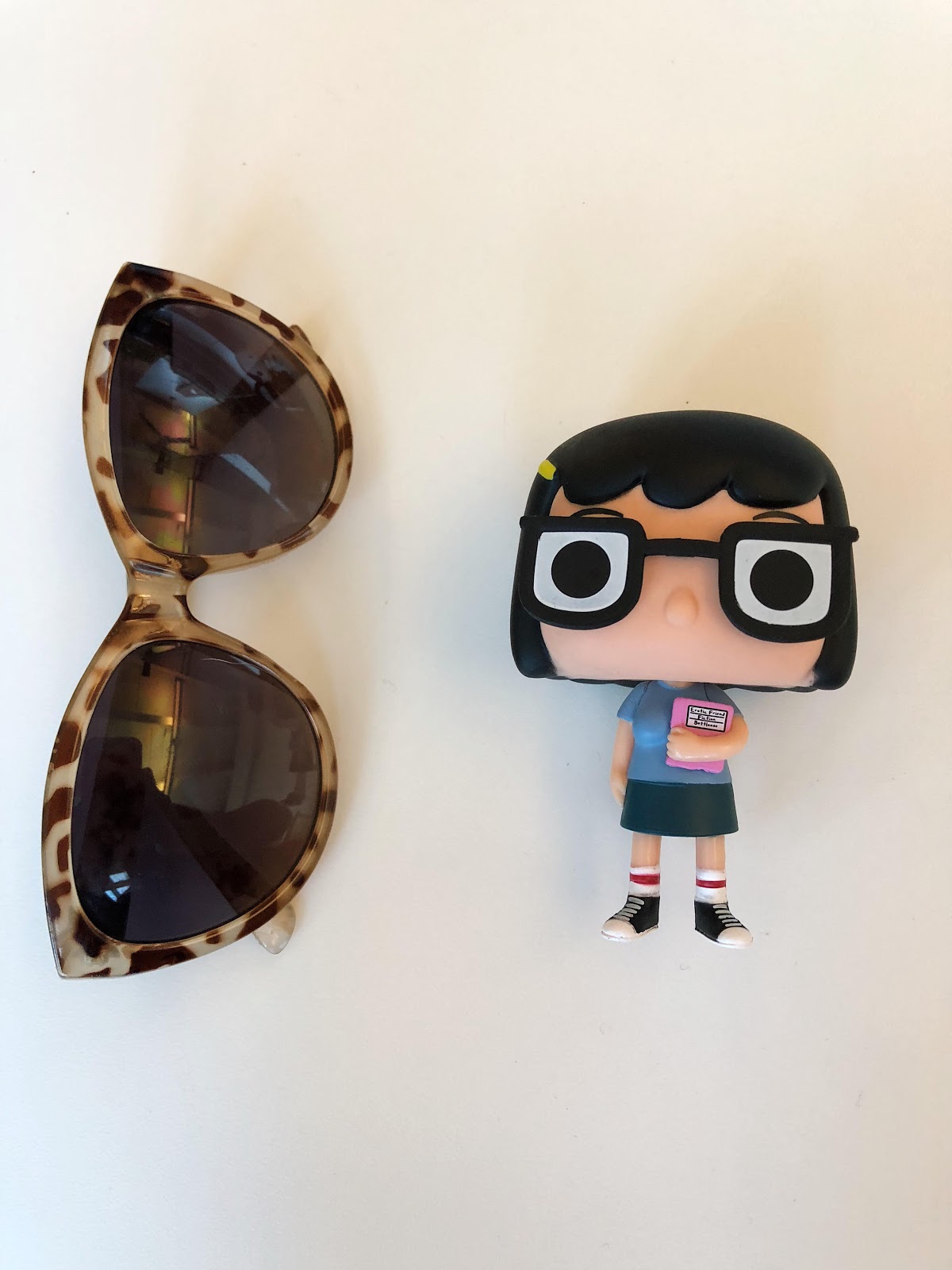 Create Lighting
A camera's flash can sometimes be enough to get a good shot; but more often it is too harsh or creates reflections. Bring in extra light and try to diffuse it (shine it against something other than your item) so there's no reflections or shadows. When all else fails, try shooting outdoors on an overcast day.
Have a Clean Background
The background shouldn't be telling any stories. Items with clean backgrounds increase sales conversions by up to 300%. You can try to shoot against a clean, white and well-lit background up front, but sometimes that just isn't an option. In those cases, we recommend using a service such as Remove.bg, TouchRetouch or Background Eraser to remove the backgrounds from your images and make them look better than ever.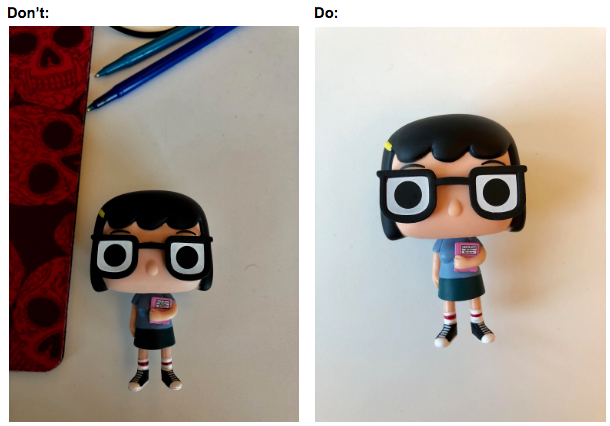 Follow the Rules
To advertise on external platforms such as Google Shopping, images must meet specific requirements.
For apparel products, images must be at least 250 x 250 pixels.
For all other products, images must be at least 100 x 100 pixels.
Images cannot be larger than 64 megapixels or 16MB in file size.
Remove watermarks and promotion text from the image.
Staging and Styling Your Item
This is your chance to be creative and add whimsy to your listing. You want shoppers to imagine your item in their own lives. Styling your item with other household items or related products will help shoppers envision how they'll put the item to use. Make sure the frame of the photo doesn't feature any additional clutter - move that backpack in the corner or the TV remote on the coffee table out of the frame!
Want more specifics and the nitty-gritty on perfecting your item images? Check out this page!