All prices on Bonanza must be listed in US dollars. We recommend converting any foreign currency to USD prior to setting your item prices.
Prices will display to users in the currency for their location set by their Internet Service Provider, however, you can change the currency in which prices are displayed for you at any time by scrolling to the bottom of any Bonanza page and clicking the location/currency link.

Select your location and/or your preferred currency, then save the changes.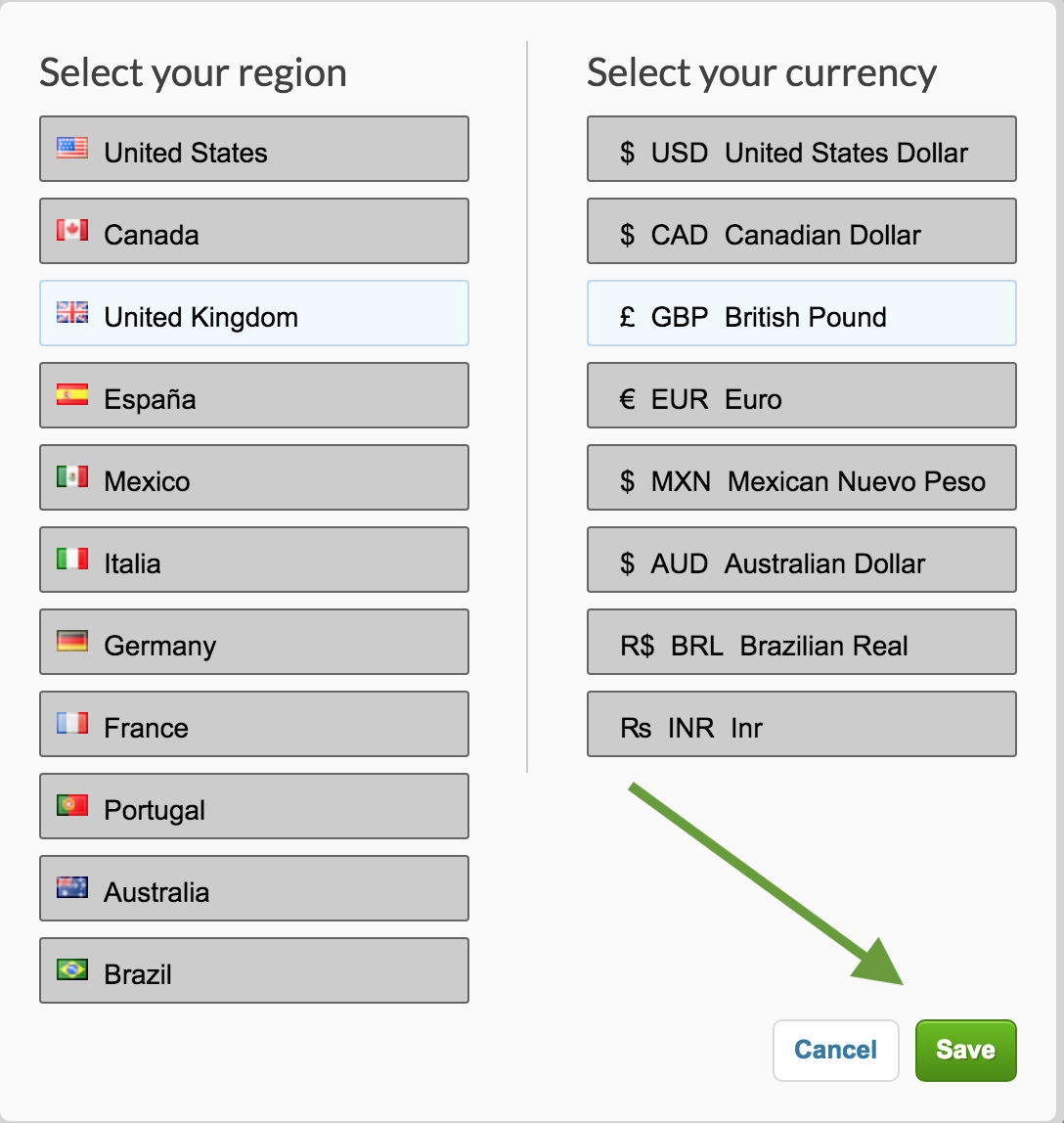 Payment will be submitted to sellers in the currency the buyer has selected when completing checkout.
Unable to fulfill an order due to currency issues? Read more about canceling transactions here.
This page talks about setting restrictions on who can buy from you.