Buyers can be impatient creatures who will often make buying decisions based on how long they perceive it will take until their items are shipped. Here is how to specify in advance what your shipping turnaround time (defined as the maximum number of business days between when the item is purchased and when you ship it to the buyer) is, in order to increase your sales.
Specify a Default Shipping Time for All Items in Booth
If you visit your booth's Shipping & returns page (Selling -> Booth settings -> Shipping & returns), near the top of the pagethere is a field labeled "Items ship within [input field] business days." Fill in this field with the maximum days it takes you to ship items, then click the "Save all of my changes" button at the bottom of the page.
Specify a Shipping Time for a Particular Item.
There are two ways to do this:
1. Use the Batch Editor. Under the "Shipping" tab, there is a choice to set your shipping turnaround time.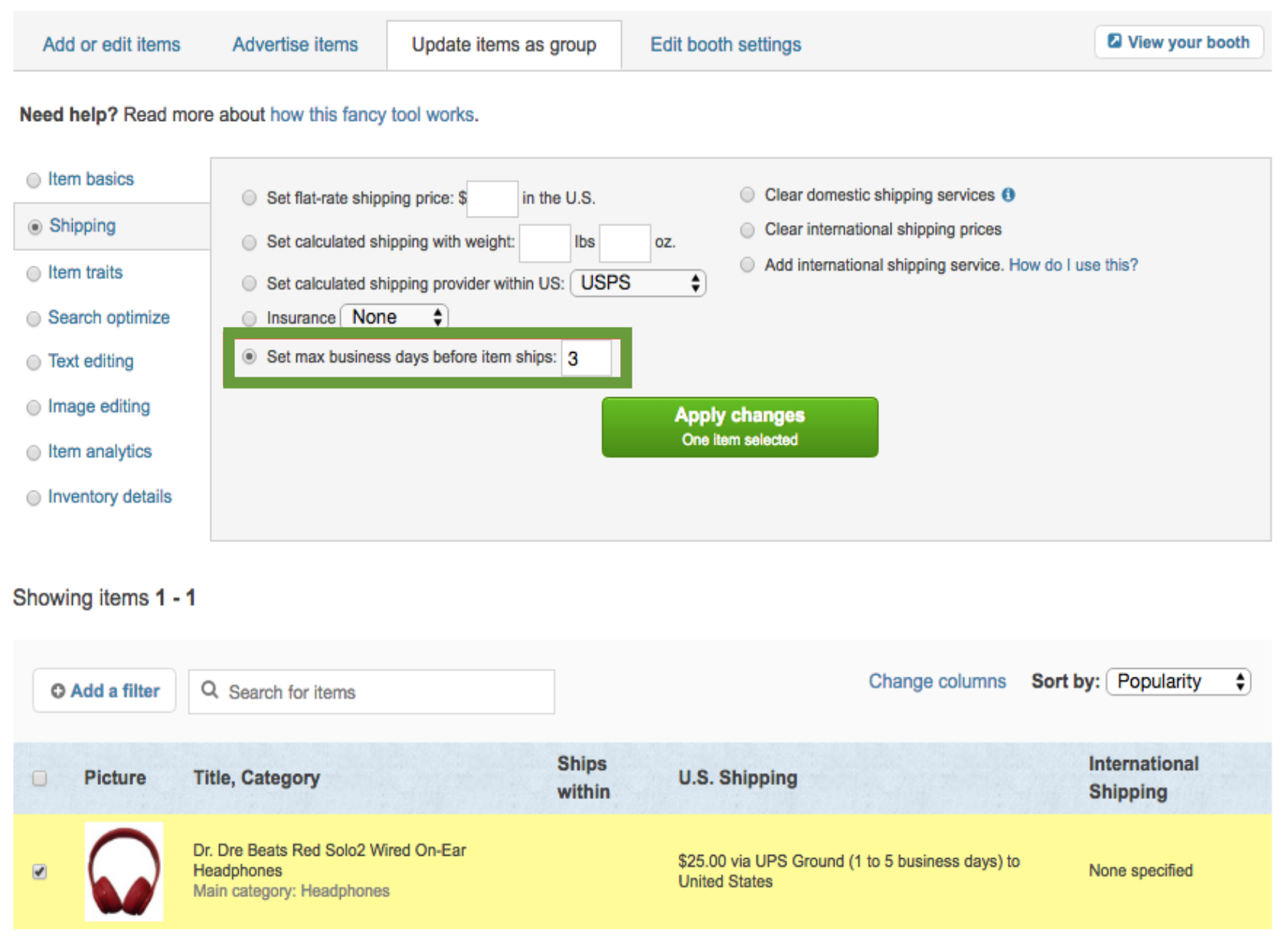 2. Specify the time from within a Shipping Profile. When you choose to use that shipping profile with one of your items, the item will use the shipping turnaround time associated with the shipping profile.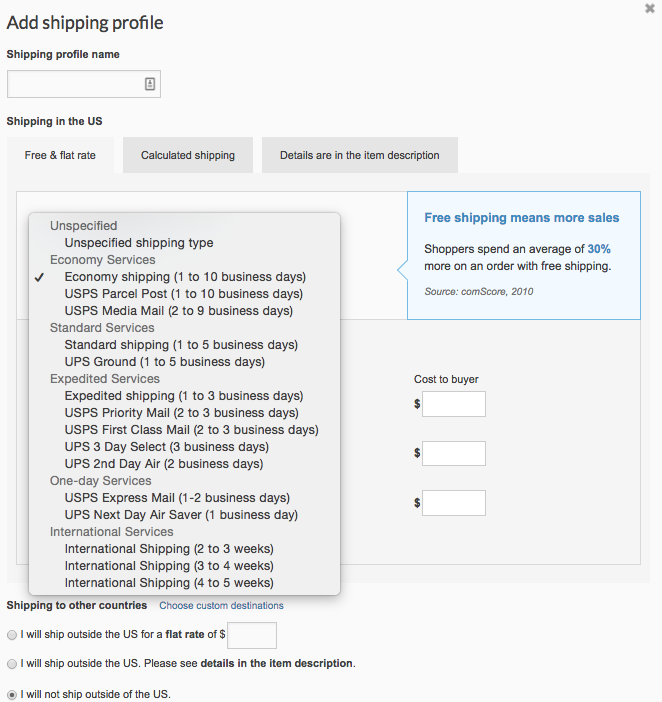 Can I Mix and Match?
You bet! By default, if no specific shipping turnaround time is set for a particular item, Bonanza will fall back on the shipping turnaround time specified as the default for items in your booth.