Buying online can be scary. Shoppers want to feel confident when making purchases from an online marketplace. Building your seller reputation can be a simple way to increase your sales on Bonanza.
Import your feedback
You can import your seller feedback from eBay on your Bonanza Feedback page ("Feedback left for me"). Many sellers put in years of work and dedication offering great service to their customers on other marketplaces and we think that effort should count for something on Bonanza as well. Our feedback importers allow you to extend and display your hard-earned selling reputation (even if it isn't a perfect one) instead of starting from scratch.

Fill out your profile
The more buyers know about you and your business, the more likely they are to purchase your items. When buyers see the personality behind the business, it makes the business seem friendly, relatable and credible. For example: "My husband I started this business from the small town that we live in." A buyer in a comparable situation can read that and think "Oh, they're just like me!"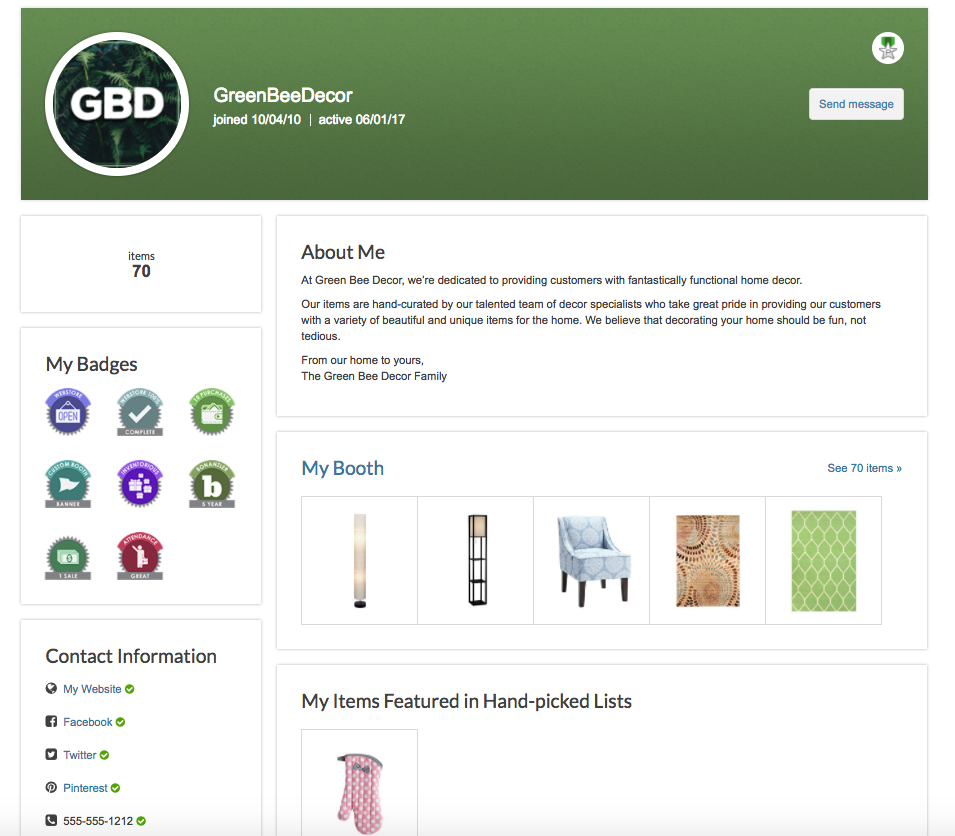 Log in regularly
Spend some time hanging out in your booth getting to know your buyers personally. Initiating conversation with your buyers can help to promote your booth and keep buyers updated on new inventory you're adding or when you're going on vacation. Learn about the products buyers are interested in purchasing from you and answer questions/concerns that come in.

Post Questions, Comments and Links in the Community Help Forum
Though this can be labor intensive and time consuming, it is one of the best ways to build up credibility and potential traffic.