The Background Burner™ was built by Bonanza.com with eCommerce sellers in mind. We've seen hundreds of millions of images through our marketplace, and we understand the difference in conversion that a great picture can make. Buyers are more likely to buy your products if they have a clean, white background. Case studies show that removing the background using a tool like Background Burner can increase sales conversion by 300%. When you feed your product photos into Background Burner, it gives them back as beautiful, studio-quality images that delight shoppers and increase sales conversion.
To sign up for a Background Burner Pro account or free trial, please visit the Background Burner Homepage.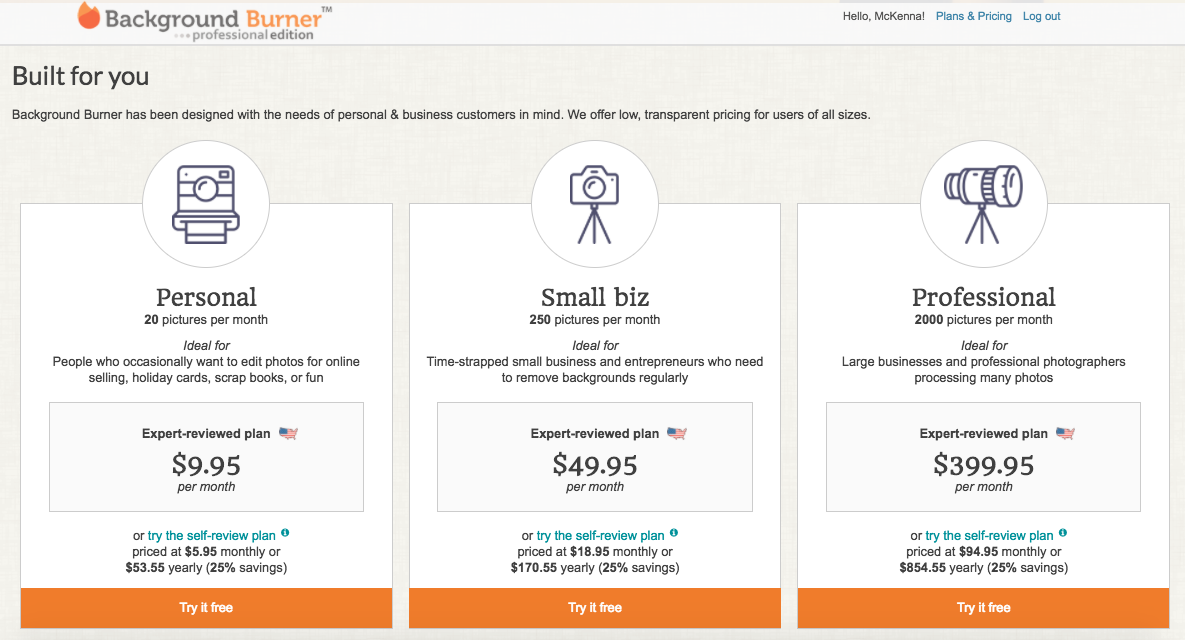 See all pricing information below:
Plan

Personal

Small Biz

Professional

Average image processing turnaround:
1 business day*
1 business day*
1 business day*
Submit images via:

API

web

mobile

API

web

mobile

API

web

mobile

Image touchup tools including cropping
Yes
Yes
Yes

Images per month

20
250
2000
Expert Review cost
$9.95/month
$49.95/month
$399.95/month
Self-Review cost

$5.95/month or

$53.55/year (25% savings)

$18.95/month or

$170.55/year (25% savings)

$94.95/month or

$854.55/year (25% savings)

More than 2,000 images per month
contact us
contact us
contact us

Check out the Background Burner in action here: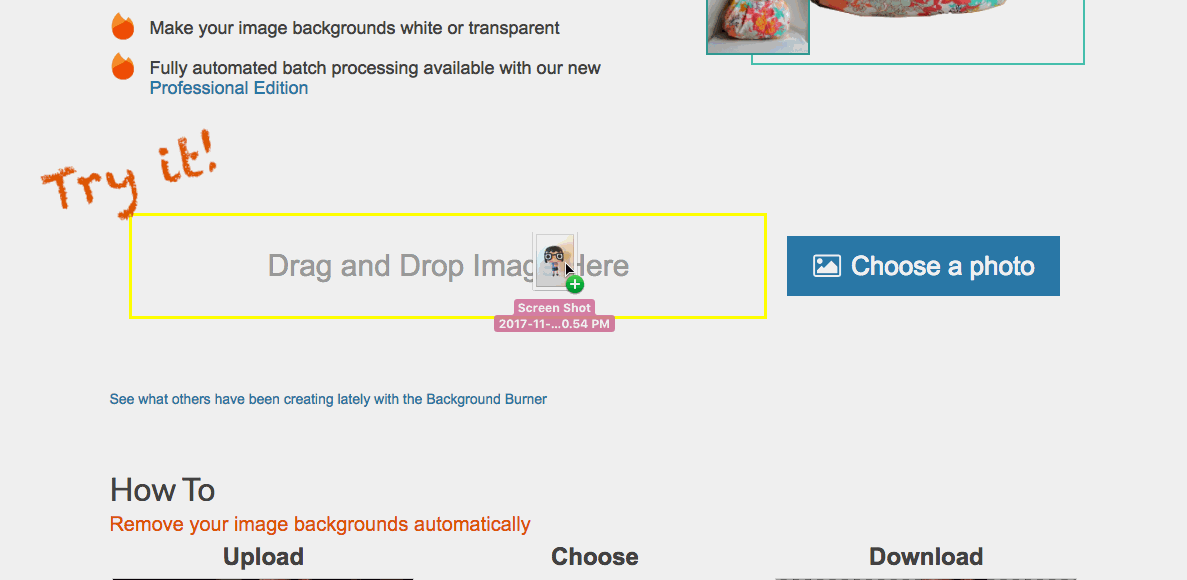 Self-reviewed plans include initial configuration by our experts, but may require some touchups from you to perfect results. Touchups are more likely to be necessary when the pictures being uploaded do not have consistent backgrounds. Touchup tools are included with the Background Burner.
*Turnaround times based on Expert-Reviewed Plans.