Bonanza is like an online shopping mall that connects buyers and sellers from all over the world to transact directly. Bonanza does not produce, house or ship any inventory; instead, each seller lists their items for sale, and buyers purchase goods straight from the seller.
Watch a short video on requesting returns and refunds.
What is the return policy for items sold on Bonanza?
Each seller sets their own return and refund policies. A summary of the seller's return policy can be found at the top of the item listing page, below the "Add to cart" button.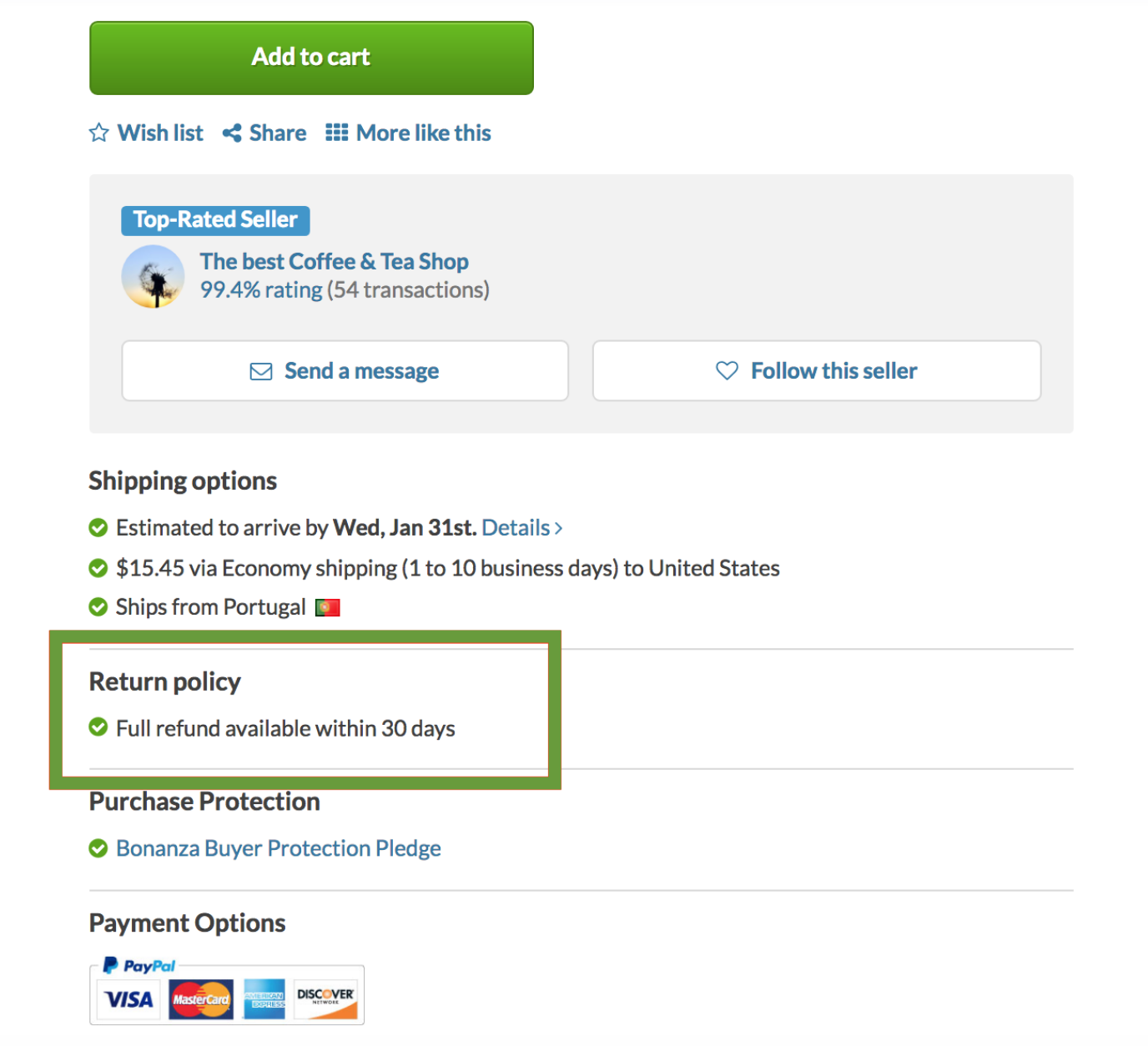 How can I find more detailed information about the return policy or process?
For more detailed information regarding the a seller's return policies and procedures, scroll down the listing page to the "Listing details" section, where you will see a link to "View seller policies."

Clicking that link will bring you to a page where you can view the specifics surrounding returning your item.
I still need more information regarding the return process.
No problem! Bonanza has created tools to allow you to seamlessly contact a seller with questions about their return policy. You can easily do so from your order summary (found in the "Account > Recent purchases" page) by clicking the "Send them a message" or "Contact Seller" link. Keep in mind that sellers span a wide range of time zones and business hours. Sellers will typically respond in 24-48 hours.