Bonanza takes violation reports very seriously. Whenever a user or item is flagged, it is logged for our team of experts to review. If the user or item is found to be in violation, the appropriate amount of action will be taken.
Reporting Listing Violations
Users logged into an active Bonanza account can report inappropriate items or listings which are in violation of Bonanza's prohibited items list. To report a listing, visit the listing page (the page you would visit to add the item to your cart) and scroll down to the Listing details section. Click the link to "Report Violation."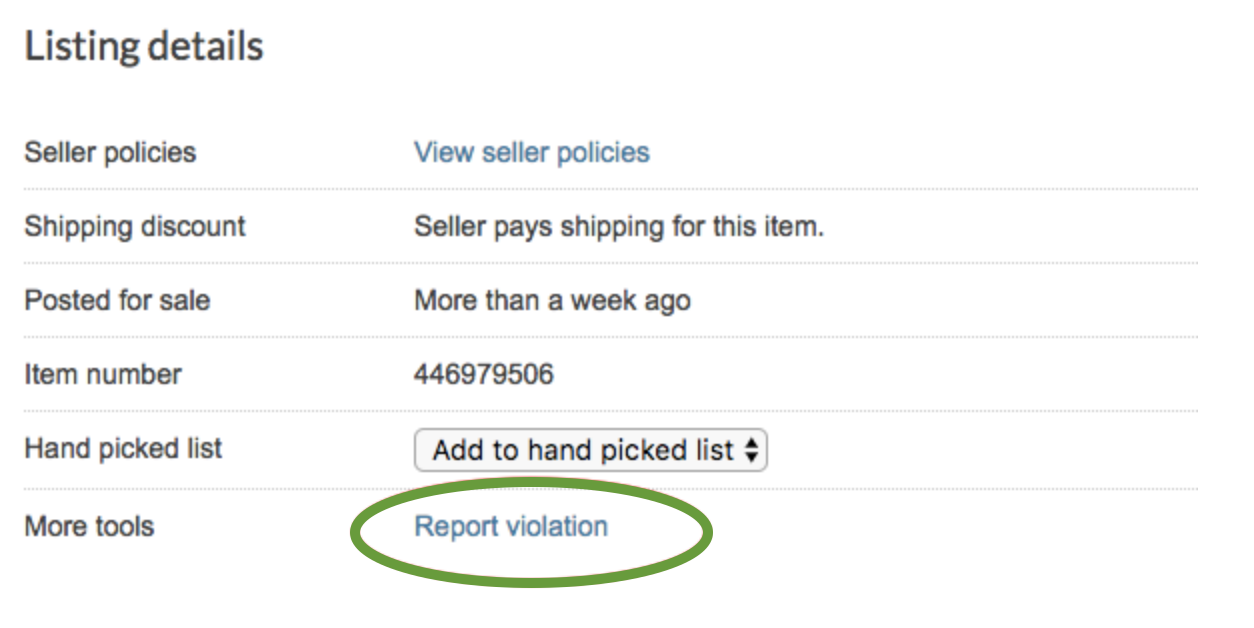 Select the appropriate type of item from the drop down, then enter any additional details related to your report. Click the green button to "Submit Violation" to report the item for Bonanza to review.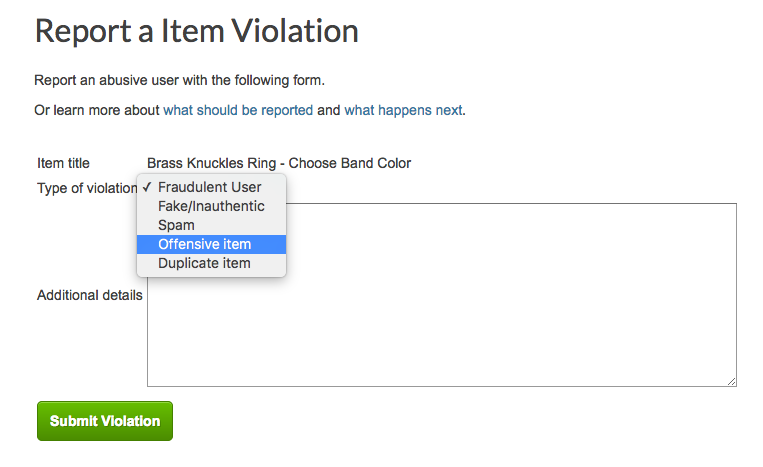 Reporting Users
If you see a user using foul language, being offensive, or otherwise doing things unbecoming of an upbeat person, you can report them and we'll suspend their account if others agree with your analysis of them.
Visit the user's Profile page and scroll down below any badges or contact information. Click the link to "Report user."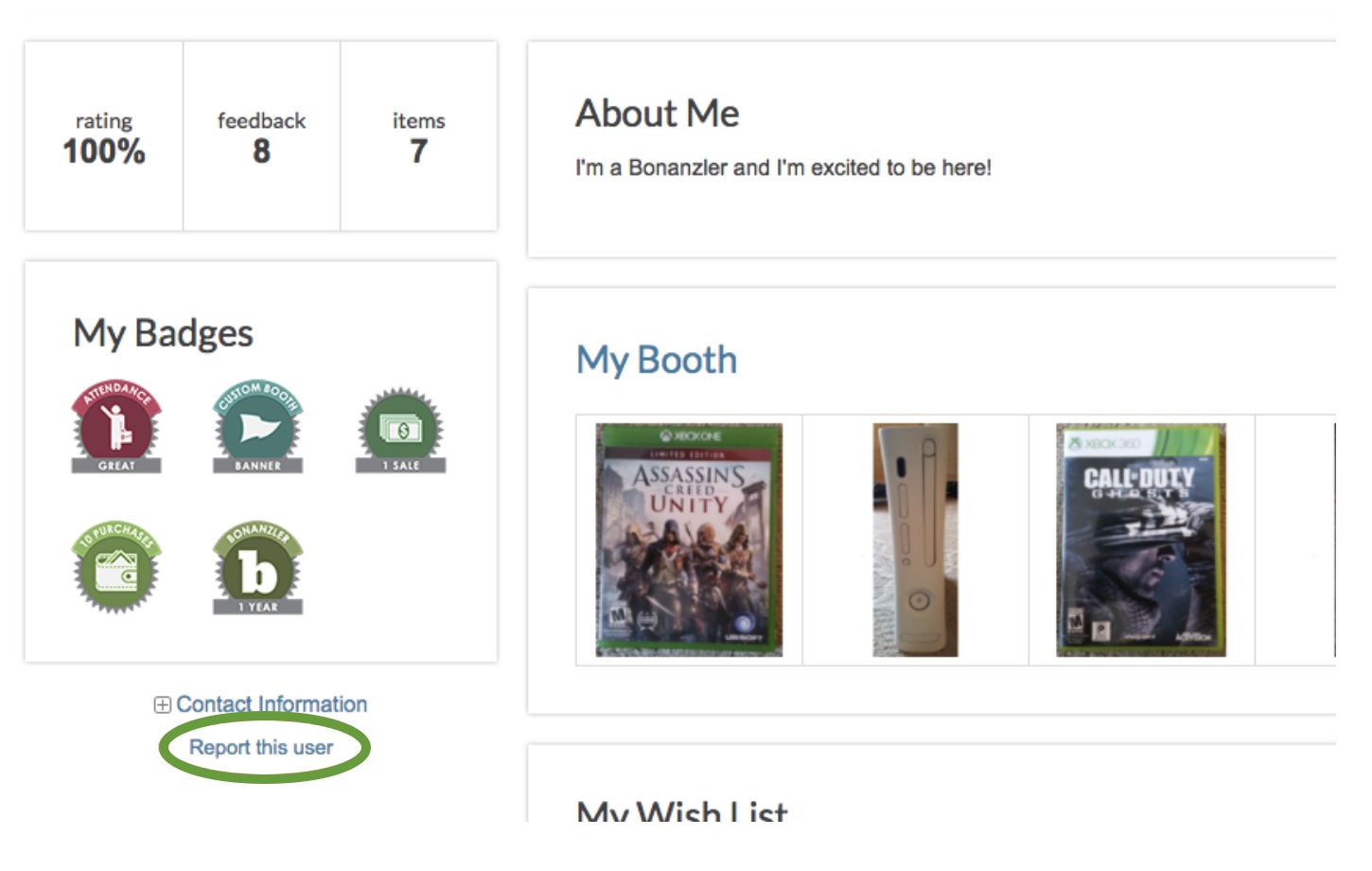 Ensure the username is populated and enter any appropriate information regarding the reason for your violation.
Note that "not getting along with you" or "not liking your stuff" are not in themselves means to report a user. Remember, if the user is found guilty of the charges you levy against them, it may be grounds for us to suspend their user account. Pretty serious stuff. So think twice before reporting someone for not seeing eye to eye with you about the true wonders of Silly Putty (which is obviously truly wondrous).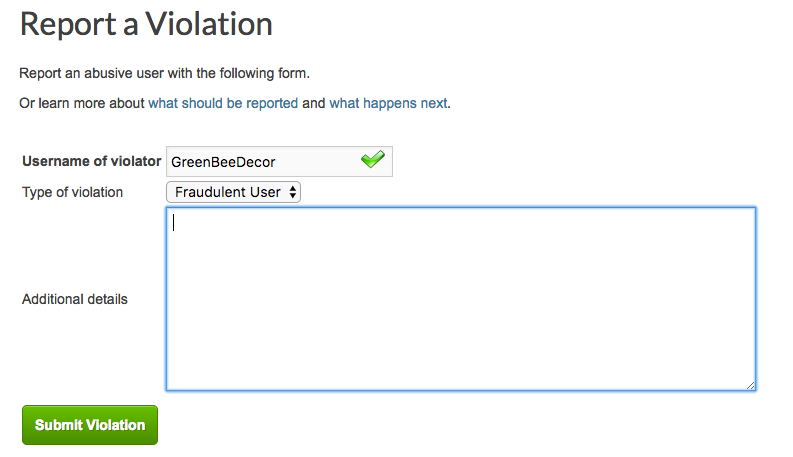 You can also fill out a fresh violation report from scratch.