Bonanza is an online marketplace connecting buyers to transact directly with sellers. Each seller on Bonanza sets their own item prices and creates their own coupons. Coupons codes are specific to each seller, so a coupon code will only work for items in the booth of the seller who created it.
I received a coupon code from a Bonanza seller. How can I apply it?
Coupons can be applied in the cart prior to checkout. Add an eligible item from the booth of the seller that created the coupon code to your cart. When viewing your cart, you will see a "Seller coupon" field where you can enter the coupon code. Click the green "Apply" button to add the coupon to your order. The order total will update to indicate the savings specific to the coupon code entered.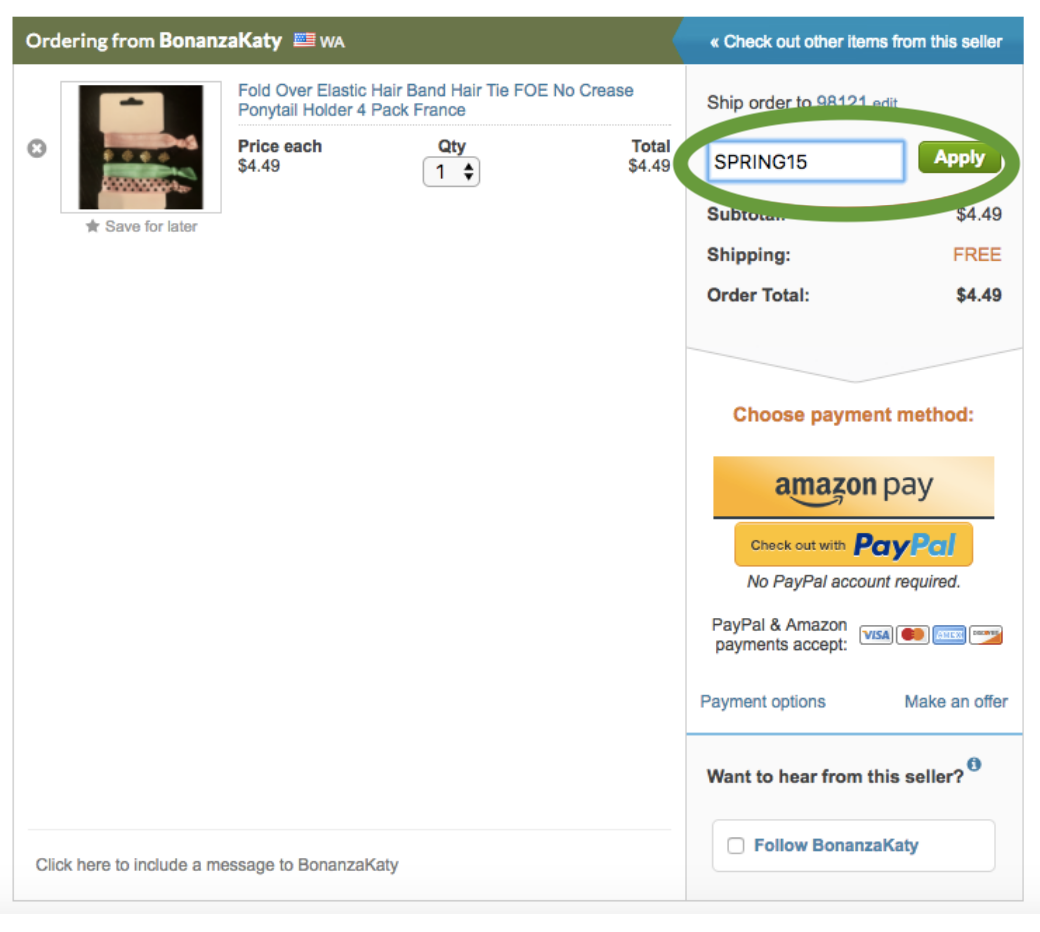 Only one coupon can be applied per transaction. If you wish to remove the coupon code applied to your order, click the "remove" link under the coupon details in the top-right corner of the cart summary.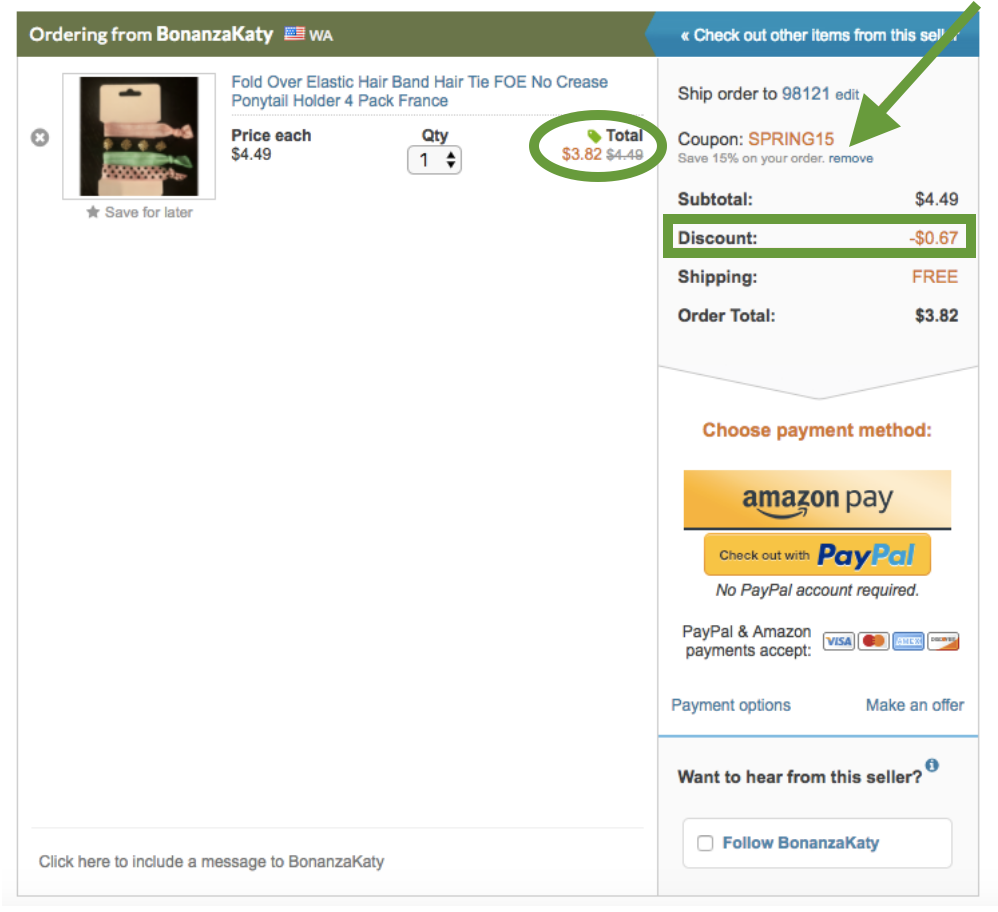 I've entered a coupon code but no discount is applied. What gives?
If you've applied a coupon code and no discount is generated, it may be because:
The coupon code you entered was not created by the seller of the item you're purchasing
You've entered the incorrect information in the coupon code field
You have not hit the "Apply" button
The seller requires you to unlock the coupon by spending Bonanza tokens
The coupon code is expired
Where can I locate active coupon codes?
Hover your mouse over the "Shop by" tab on the right side of the Bonanza header and select "Coupons & Deals" from the drop down to browse all active, public coupons from Bonanza sellers. Scroll down to the bottom of the page to view even more coupons and filter by category.

How can I activate a Premium Coupon?
Premium coupons must be purchased with Bonanza tokens. Sellers will specify the amount of tokens required in order to unlock the coupon code. Once unlocked, the coupon can only be used one time. Sellers who offer premium coupons are indicated by a gold star next to their username on the Recent Coupons list.

Click the seller's username to view details regarding the coupon requirements and unlock the coupon. Once the coupon is unlocked, the coupon code will be revealed and you can apply the code in your cart during checkout.