Questions Index
All the Answers
Messaging a user via Bonanza's internal messaging system requires you to be logged into a Bonanza account.
How do I send a Bonanza email to a user?
If the user has yet to send an email to you, the best way is to go to the user's profile and click the "Send message" button on the profile banner.

If the user has already emailed you and you want to email them back, you can just click on the email they sent you (found under "Account -> Messages"), then compose your message in the given field and click the green button to send it.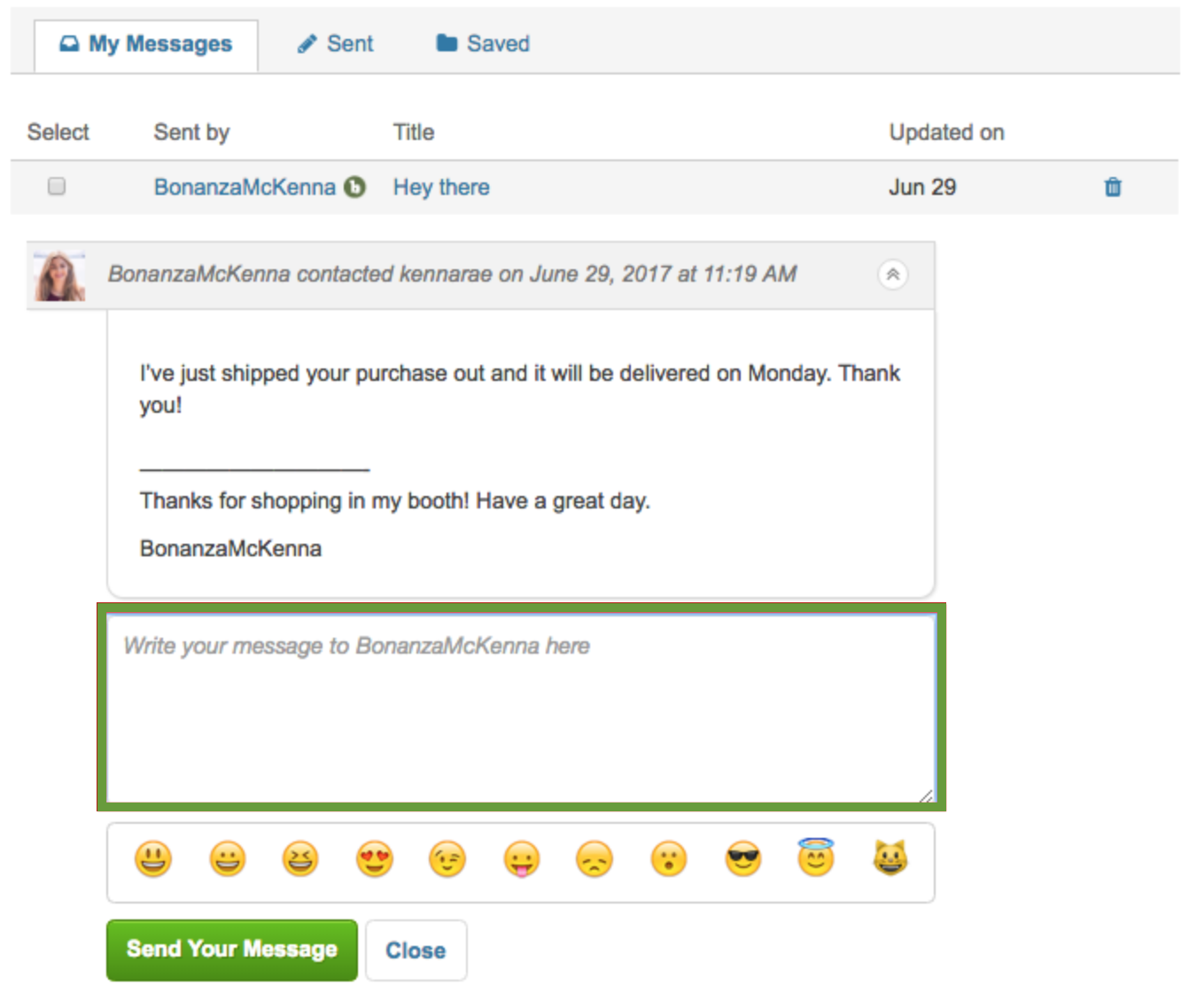 If you've recently made a purchase and want to contact the seller, just hover over the "Account" link located in the upper-left corner of any page and click the "Recent purchases" link from the drop-down menu. Locate your order on that page then click the "Send them a message" link in the order summary box.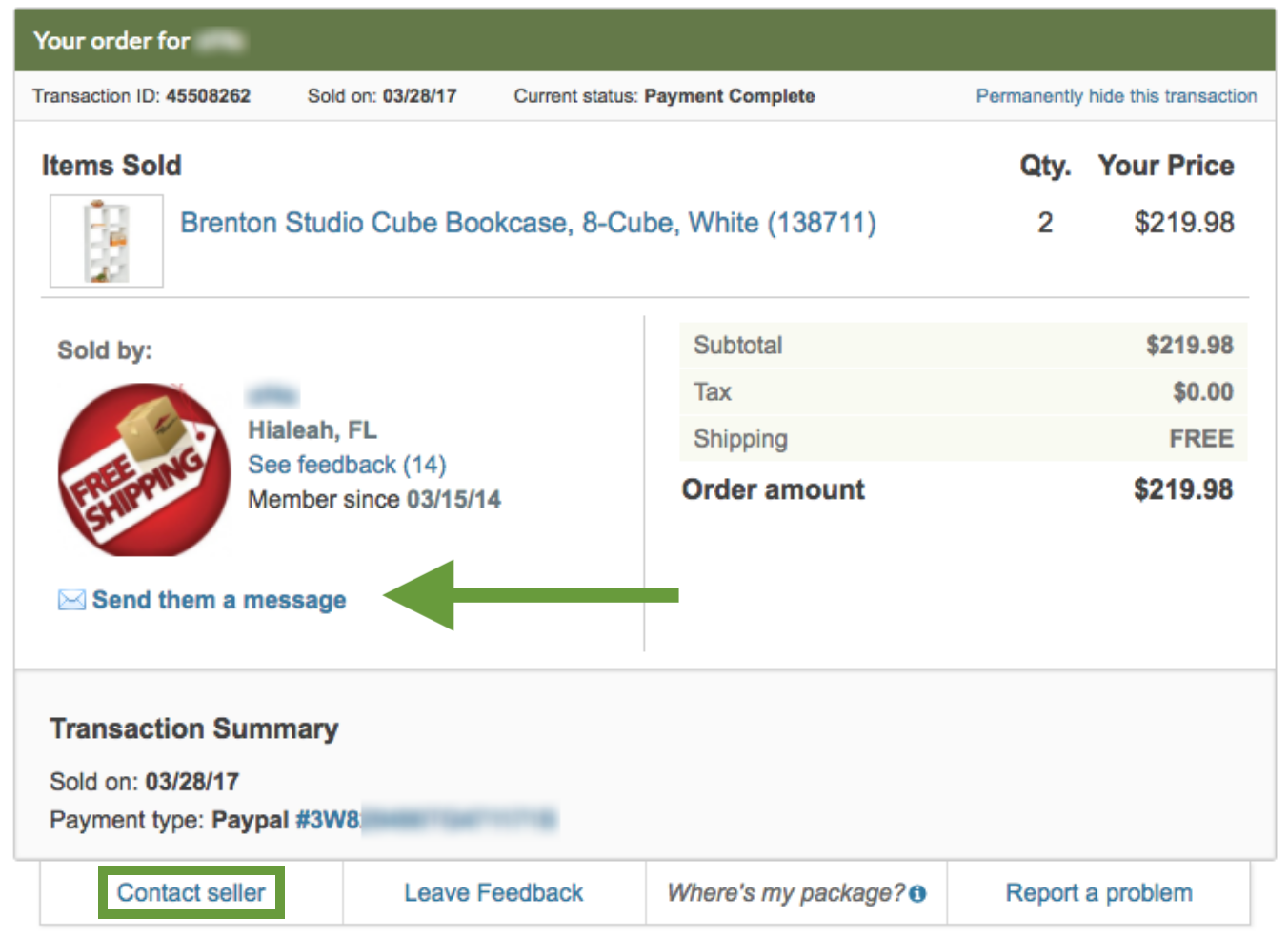 How many emails can I send in a day?
We don't reveal the exact number for security reasons, but here are some guidelines:
Users that have been registered for longer without having incidents reported can send more messages
If the users you're contacting respond to your message, you'll be able to send more messages
Generally speaking, if you find yourself hitting the messages per day limit, you might not be using Bonanza mail in the way it is intended (see next question). Very few users do.
What kind of email does Bonanza consider "spam?" What are the consequences?
If the party receiving your message isn't expecting to hear from you, you might be sending spam. If you are advertising a discount or promotion (especially to a user you don't know well), you might be sending spam. If you are wondering "Is this spam?" you might be sending spam.
If in doubt, you can always email us directly at support@bonanza.com to get clarification on what "is" and "isn't" considered spam in the Bonanza context.
Users reported to be spamming our community will generally be warned upon the first offense and suspended permanently upon the second offense. Spam leads users to unsubscribe from receiving Bonanza messages in general, and unsubscribing users exacts a high penalty on the viability of our entire email system.
Will a user see my email address when I send them a message via Bonanza?
No, we don't reveal your direct email address. We only allow email receivers to respond to you via Bonanza, without seeing your actual email address.
Are there limits to how many emails I can hold in my Bonanza inbox?
Unless you archive messages into your "Saved" folder, they will be deleted from our system after six months.