Sellers can export their Bonanza inventory and listing details into a CSV file from the batch editor. To access the batch editor, point your mouse over the "Selling" link in the upper left-hand corner of any page and select "Batch edit items" from the drop-down.
Exporting your inventory into a CSV file
Once on the batch editor, select the "Inventory details" tab on the left side of the toolbox at the top of the page. To export certain items, select the specific listings from the list below. If you wish to export all inventory, simply click the green button to "Export filtered items" and all listings will be exported.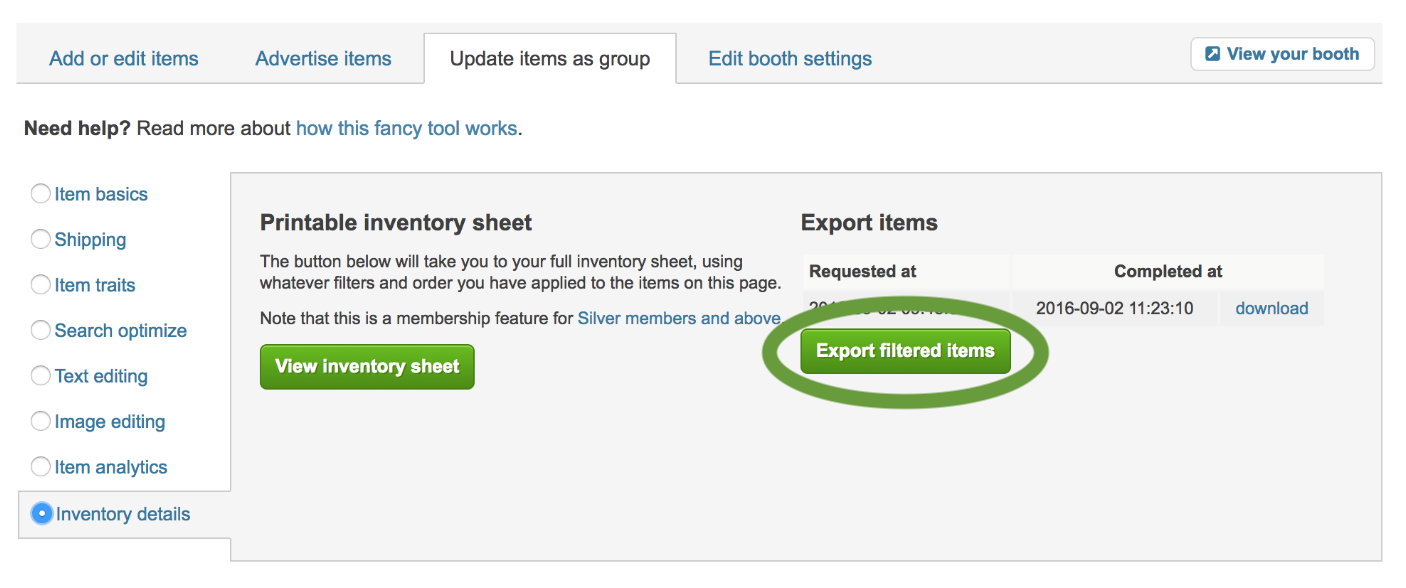 You will be directed to a page where you can select which information you would like to include in your file export.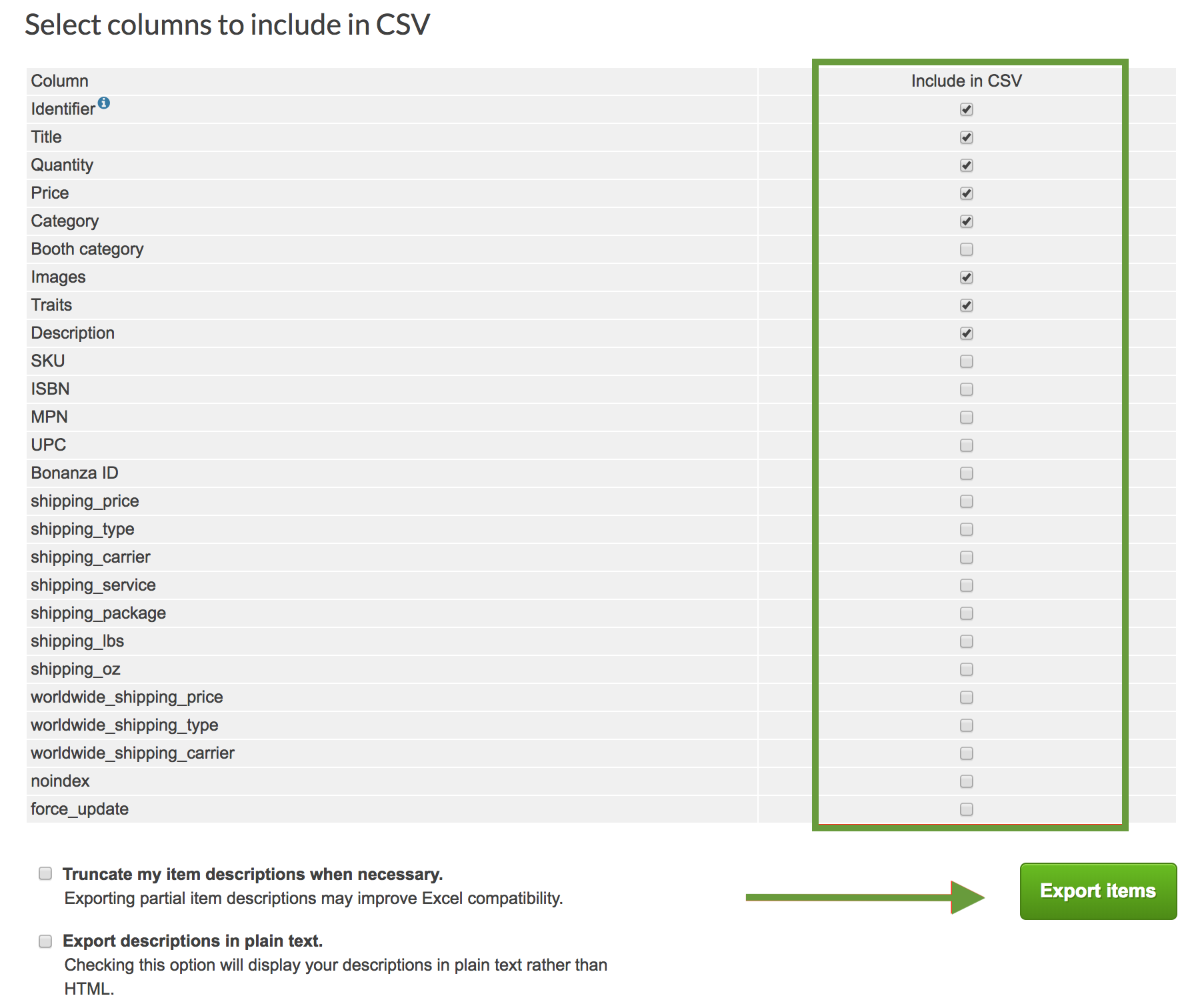 Once you've selected the columns you wish to include in the CSV, scroll to the bottom of the page and review the export options. You can choose to truncate your item descriptions in order to improve excel compatibility and/or export your descriptions in plain text rather than HTML. When you've checked all your options, click the green "Export items" button. A CSV file will be emailed to the email address registered to your Bonanza account shortly.
Viewing and printing an inventory sheet
Sellers subscribed to a membership (Silver or higher) are able to view and print an inventory sheet. You can apply filters to narrow down the inventory which will be displayed on the inventory sheet.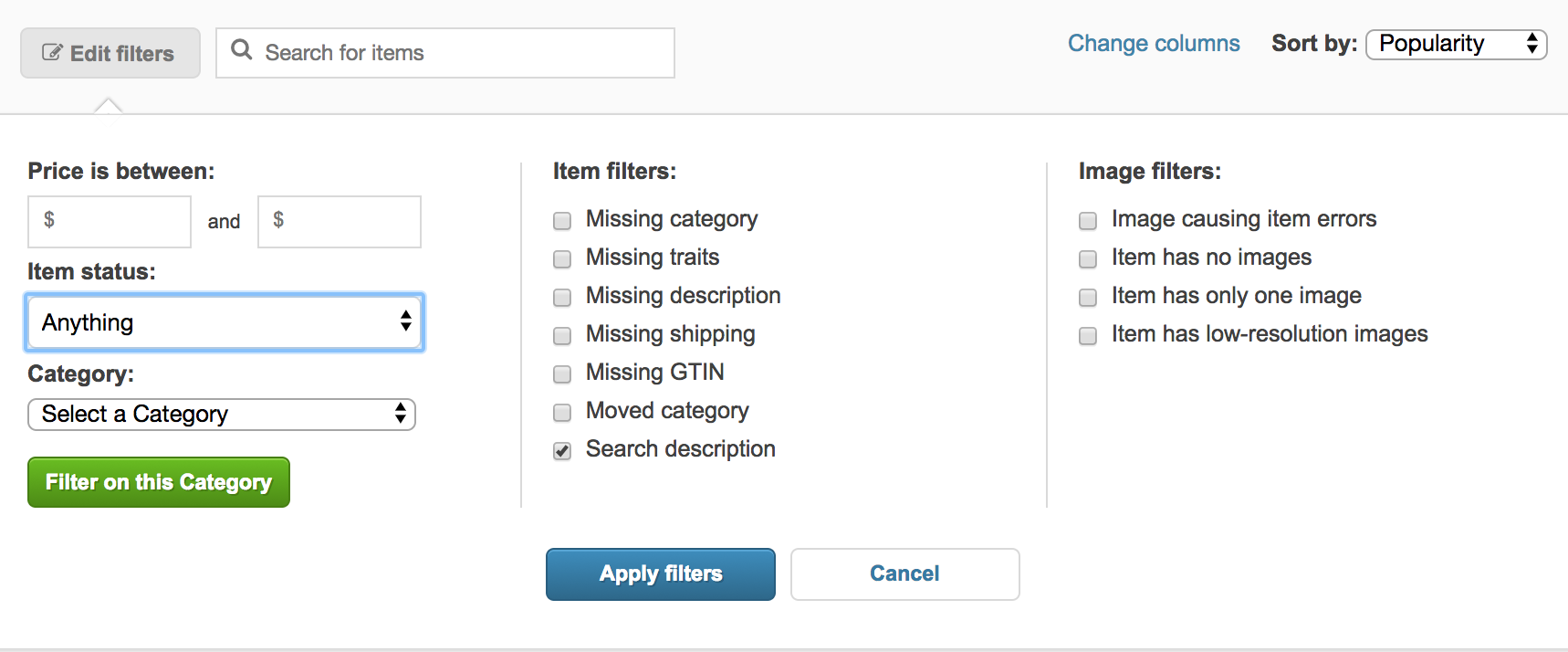 Once you've applied your filters (if applicable), click the green button to "View inventory sheet."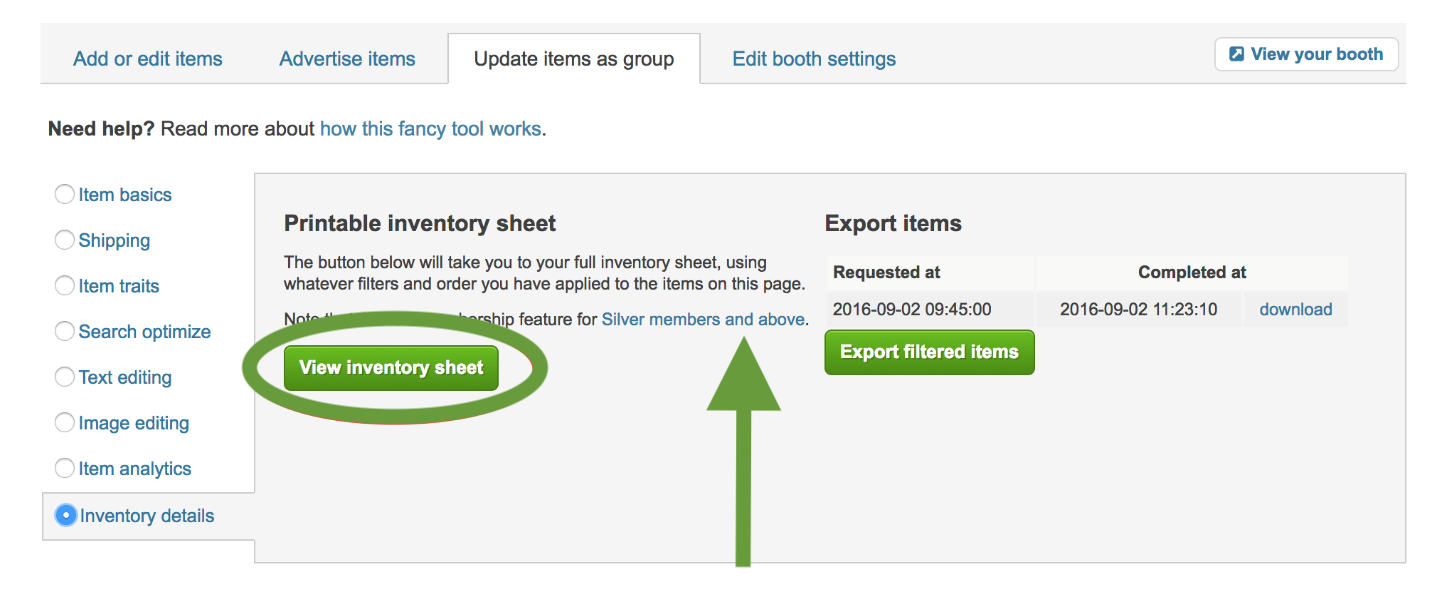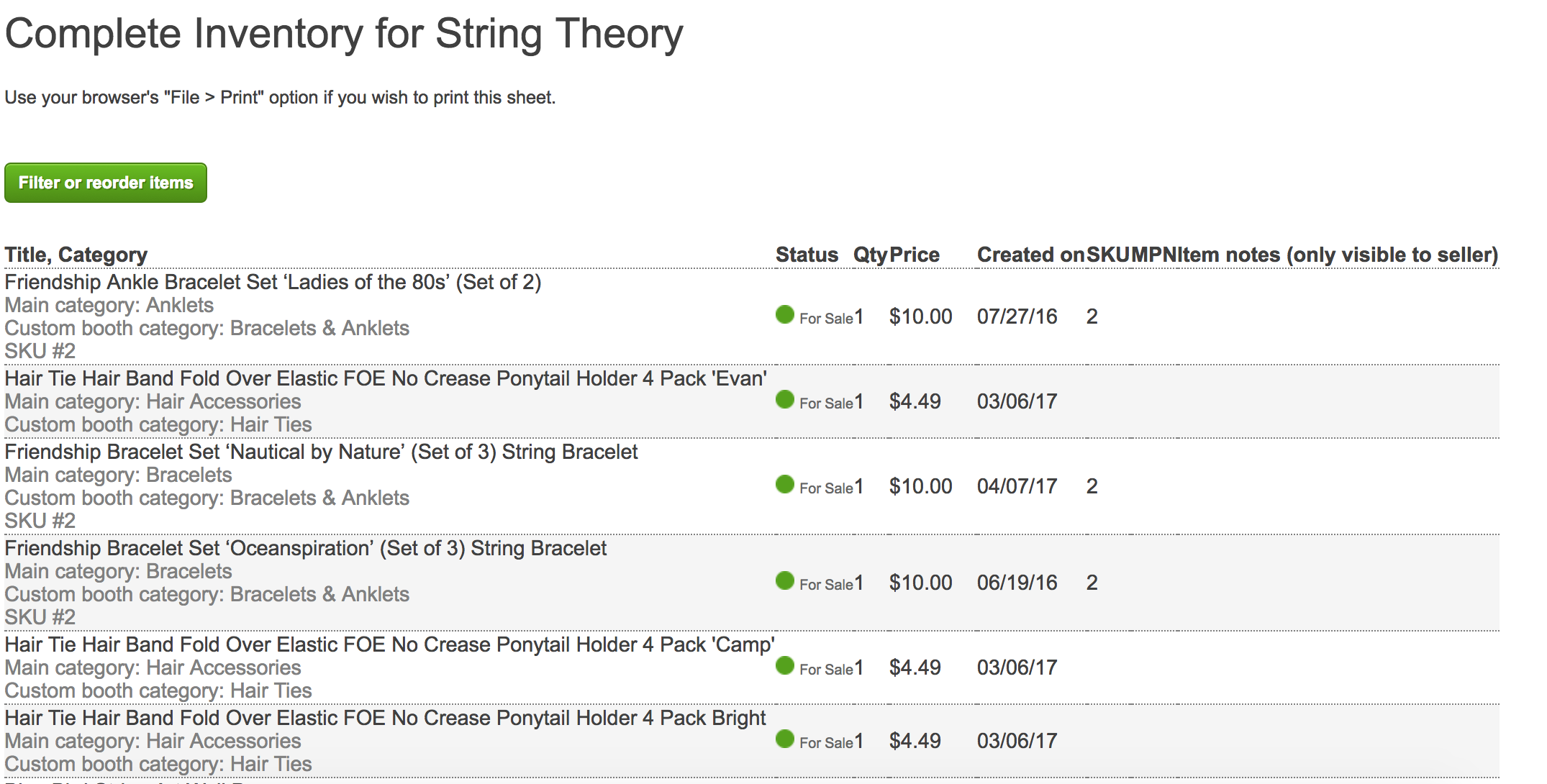 To print your inventory sheet, use your browser's "File > Print" option.