For detailed statistics, including information on how buyers find your items and visual graphs of how often your items are being seen per day, consider registering for Google Analytics and linking your Bonanza booth. If you're a Bonanza membership subscriber, you can use Google Analytics to get a highly detailed picture of who is viewing your booth and items, when they are being viewed, where they are coming from, and more.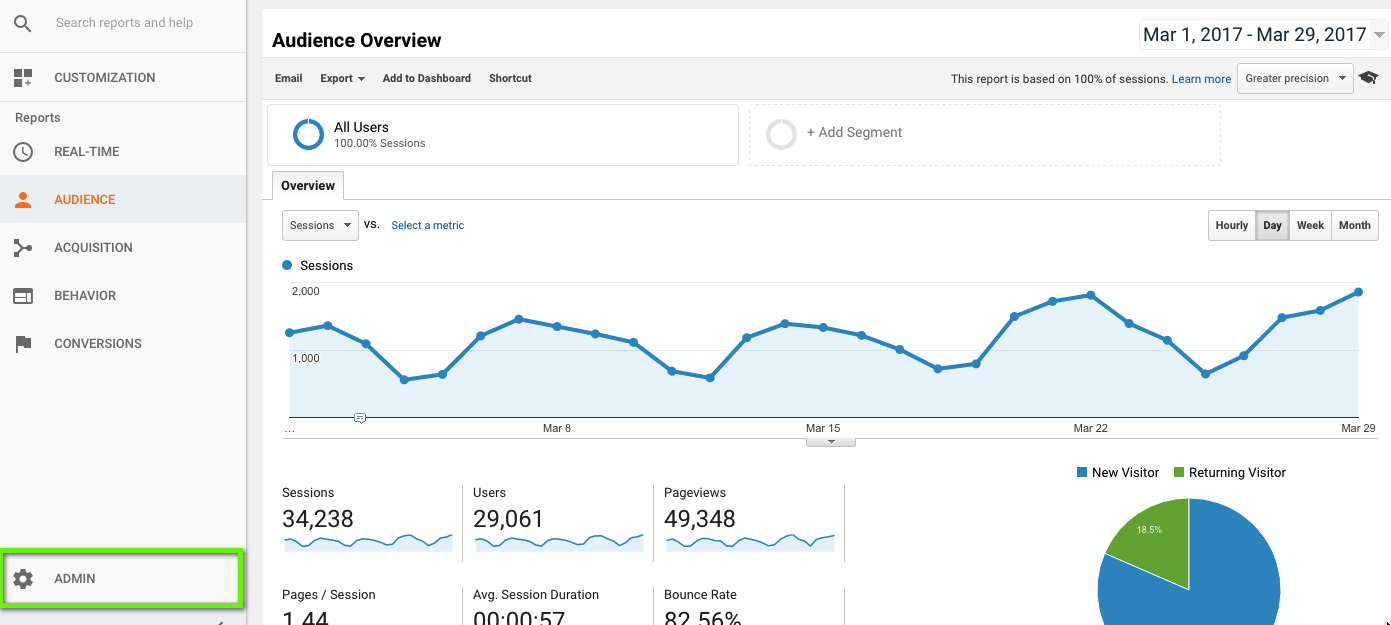 Here's how to get it working:
Sign up for a Google Analytics account, if you haven't already.
Get your Google Analytics tracking code number. Note that you don't need the entire block of code that Google gives you for tracking, just the account identifier. In the block of code Google gives you, there is a line that reads something like: "_gaq.push(['_setAccount', 'UA-1234567-8']);" You need to grab the "UA-1234567-8" part of the tracking code (minus the quotation marks, don't grab those!). This is your account identifier.
Sign in, then go to Selling -> Booth settings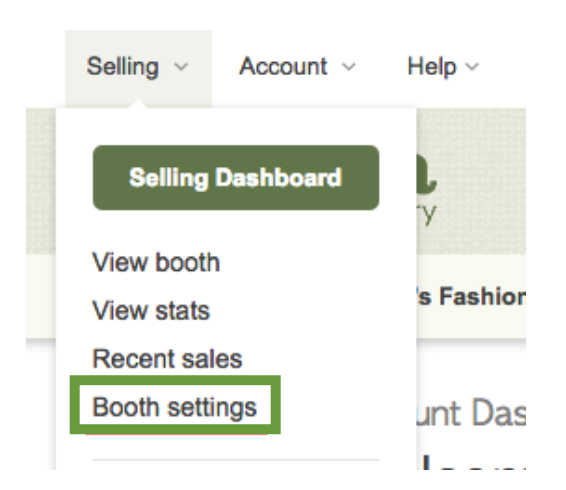 4. Mid-way down the page, you will see the option to add you Google Analytics tracking code. Enter your Google Analytics code.
5. Save your changes. Within a few hours, you will be able to log into your Google Analytics account to view detailed statistics about who is visiting your booth.
That sounds complicated. Is there an easier way to view my booth and item stats?
You bet! Bonanza provides statistics about your booth and item views right on your account. Hover over the "Selling" link in the upper left-hand corner of any page with your mouse, then click the "Booth stats" link from the drop-down menu.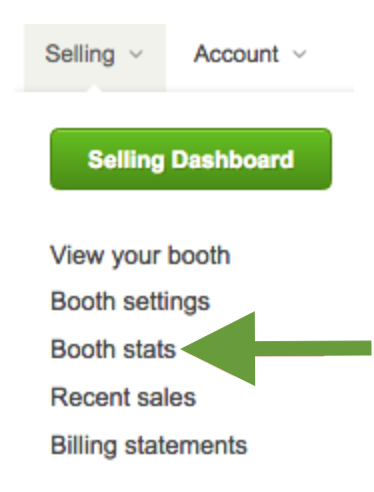 The item stats page will show you how many people have looked at your items and booth over a time period of your choosing (7, 30, or 60 days).
This page includes your Sales Graph (seen below), which displays how many item views, sales, days of advertising or TurboTraffic activity, total revenue and the revenue change in the selected timeframe. You can also see the top search terms for your booth, where most of your traffic is being sourced from, and your most viewed categories.
Be sure to make the most of your item stats page with all of the information that is displayed.