What's in a name?
Getting your booth up and running on Bonanza is a breeze, but settling on an item title might have you stumped. After all, you want your item title to be descriptive enough to inform shoppers what you're selling, but intriguing enough to tempt shoppers into clicking your item. What's more, other sites that might advertise your items, like Google Shopping, have specific guidelines for item titles and won't accept items that don't comply.
Lucky for you, we've done lots of market research and number crunching to find out which strategies work and which ones don't. Read on to learn which methods are tried and true - and which ones are total flops.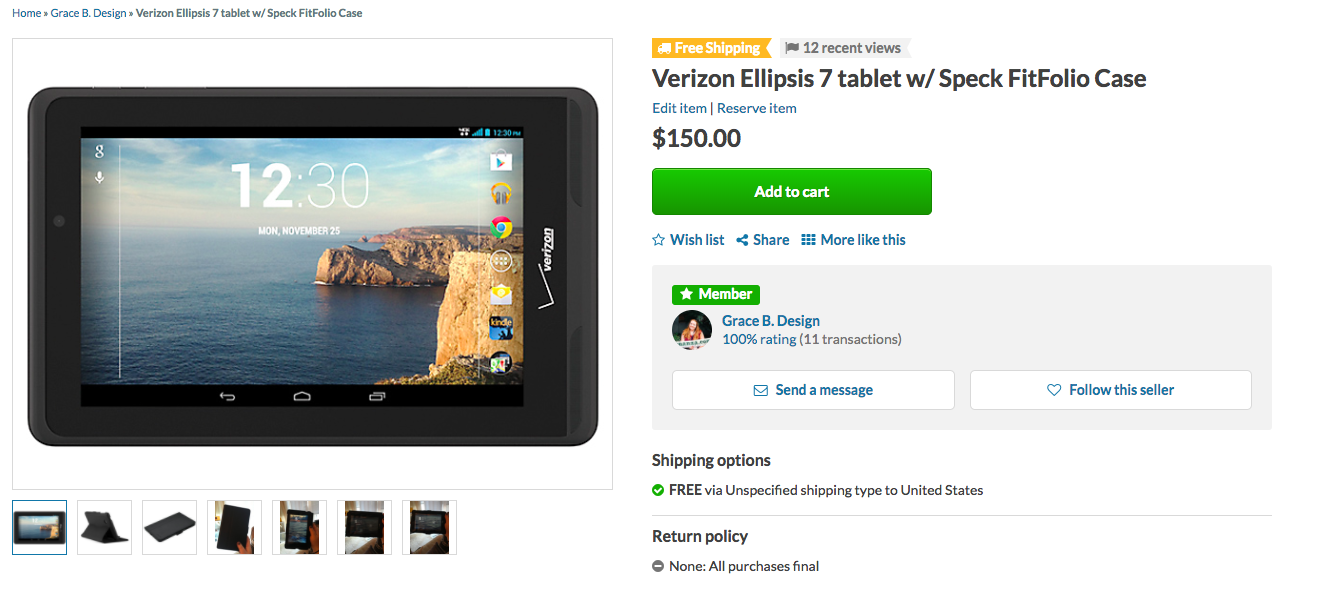 Use straightforward words to describe your item. The goal of an item title should be to tell shoppers what your item is and generate enough interest to drive clicks to your listing. You only need to include enough information to let shoppers know what your item is at a glance. Do this by using simple words that explain exactly what exactly your item is.
Include the brand and MPN (manufacturer part number) if known. This helps our software put your item in the proper category, and will give your item a better chance of being discovered on third-party shopping platforms, like Google or Bing Shopping.
Mention traits like gender, color, or item type when applicable. Put the type of item you're selling near the beginning of the title. When applicable, gender and brand should go at the beginning, as they are more important traits, while color should go at the end. If your item comes in multiple colors, it is not necessary to put the colors in your item title, as this will take up valuable keyword placement and title characters.
Make full use of the available character limit by using strong keywords. While it is unwise to add irrelevant words to your title just for the sake of using the character limit, you might want to add some additional words to describe your item if the character limit allows. Adding the keywords to further describe the item style or appearance could bring additional exposure to your item through various keyword searches.
#protip: If you're unsure of how to word your item title, try searching for your item on Google Shopping. This will help you think about your item from a search term perspective. It will also give you insight into the titles other sellers are using that have been approved by Google.

Use all capital letters in your item title. This can give your item titles an aggressive and overbearing impression. Typing in all caps screams "LOOK AT ME," which can often have the opposite effect. In addition, Google Shopping does not allow items with titles in all caps.
Have grammar or spelling errors in your item title. Having errors in your title looks unprofessional and careless. Show shoppers that you value your online business by taking the time to proofread your item titles.
Include excessive or incorrect punctuation in your item title. Incorrectly used punctuation like "!!!! Women's D*R*e*S*S* !!!!" will deter shoppers, as they might feel like your items are fake or scammy. Similar to all caps titles, Google Shopping does not accept any items with titles like these, as it is considered "promotional text." Including punctuation like this could cause Google Shopping to disapprove your listings.
Include fluff words that don't describe the actual item you are selling. You might think that words like "new," "real," or "authentic" add perceived value to your item - but in reality, these words detract from your item. The only exception to this rule is during the holiday shopping season. At that time, many shoppers search for new items as gifts. Any other time of the year, words to describe the item's condition are better to list in your item description and traits.
Now what?
Now that you know the basics about writing an item title, it's time to list some items! Like anything, you should be monitoring your item traffic and sales to see what's working and what's not. Often times, changing simply one or two words can make the difference between an item that's gone stale and an item that's flying off the shelves.
Curious to learn more about how to set yourself up for success at Bonanza? Check out this guide to pricing your items, or take a look at one of our many other help articles.