Most marketplaces like Amazon or eBay focus exclusively on promoting their brand to buyers. Amazon buyers rarely know which seller their product came from. As a result, customer loyalty is tied to the marketplace, not the specific seller. Not only that, but these larger marketplaces don't provide sellers with buyer information, so there is no opportunity for sellers to develop individual rapport with their customers.
At Bonanza, our approach is different. As a seller-focused marketplace, we're always looking for new ways to empower entrepreneurs to build a strong, lasting brand and create meaningful relationships with their customers.
Introducing: The Customer Marketing Tool
The Customer Marketing Tool is a new feature that puts customer data directly into your hands. You can use the Customer Marketing Tool to access the usernames, purchasing history, and messaging history of your past customers. You can also view your history with each individual customer, including transactions and messages, and save notes about customers. Sellers with a Gold membership or higher, as well as sellers with a Webstore, can track individual items purchased and wish-listed.
This tool also gives booth sellers access to information about individuals who checked the "subscribe" box in their booth. This means that you have access not just to your past buyers, but to people who have shown interest in your booth - your potential future buyers.
Accessing the Customer Marketing Tool
To get to the Customer Marketing Tool, click on the "Selling" link in the upper left-hand corner of any page. On the left side of your "Selling" page is a navigation dashboard. Click on the "Customers" tab to access your Customer Marketing Tool. You can review the Customer Marketing Tool for your Bonanza.com customers as well as your Webstore customers (if you have an active Webstore).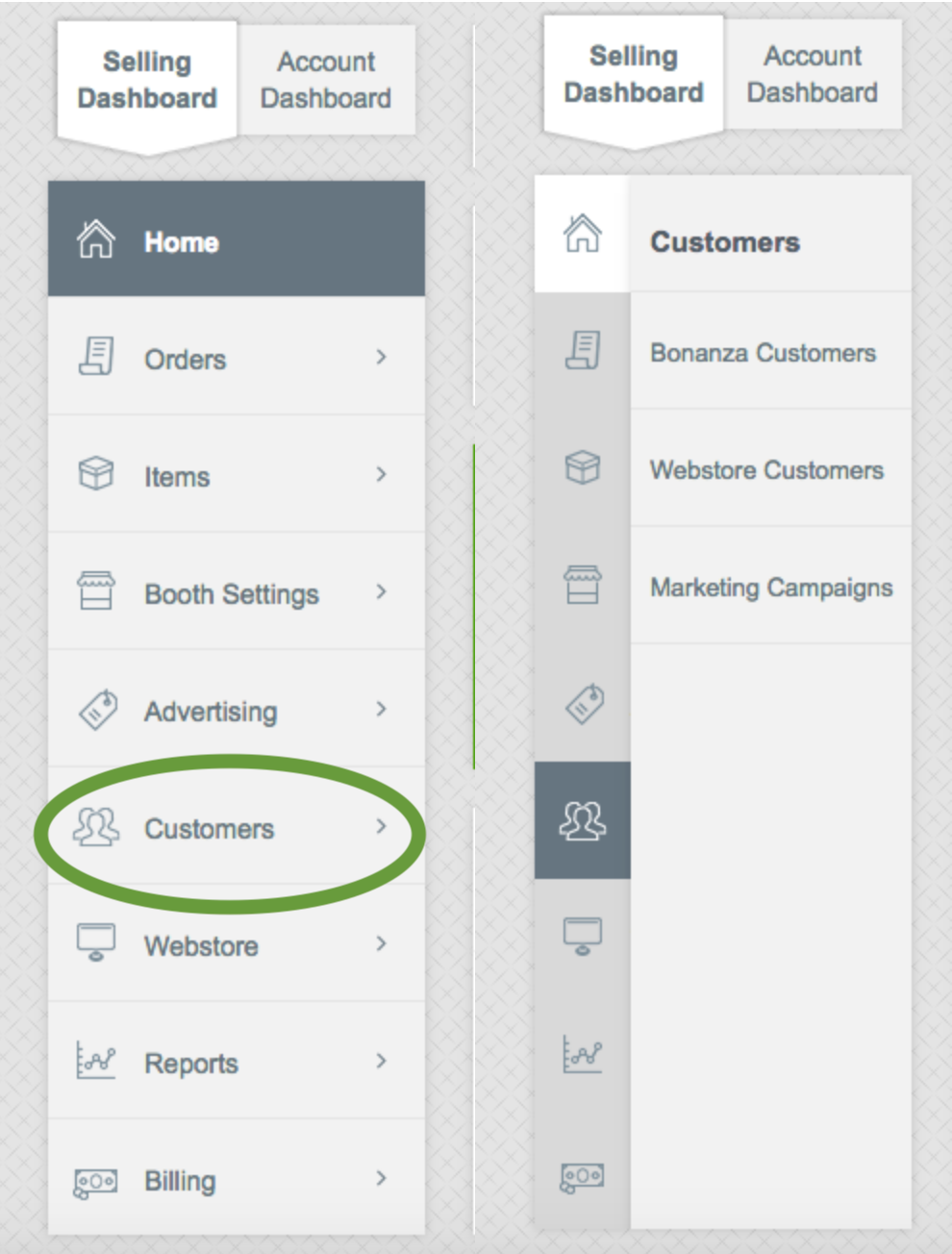 The tool then allows sellers to create custom lists based on just about anything: when a customer made a purchase, how much they spent, and what categories they made purchases from, to name a few. These lists can be set to automatically update and add new customers who fit the criteria of the list and are helpful in creating Customer Marketing Campaigns. (Please note: buyers always have the option of removing themselves from your list.) No other marketplace provides sellers with detailed information about past buyers that can be used in future campaigns.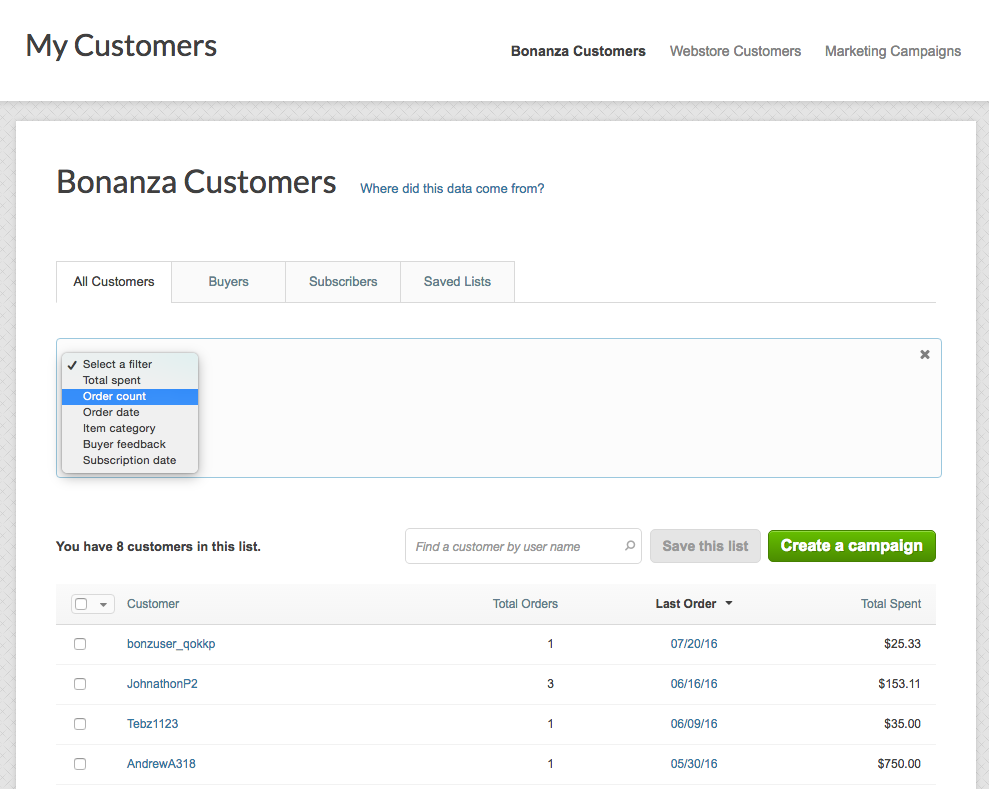 Bonanza strives to find a balance that allows sellers to make sales and build a brand. Bonanza is, has been, and always will be a seller-centric marketplace. The foremost way we aim to improve your online selling experience is by creating tools like this. It is our hope that creating this feature and putting customer data in the hands of our sellers will simply be another way that our tools help you build your best possible online business.